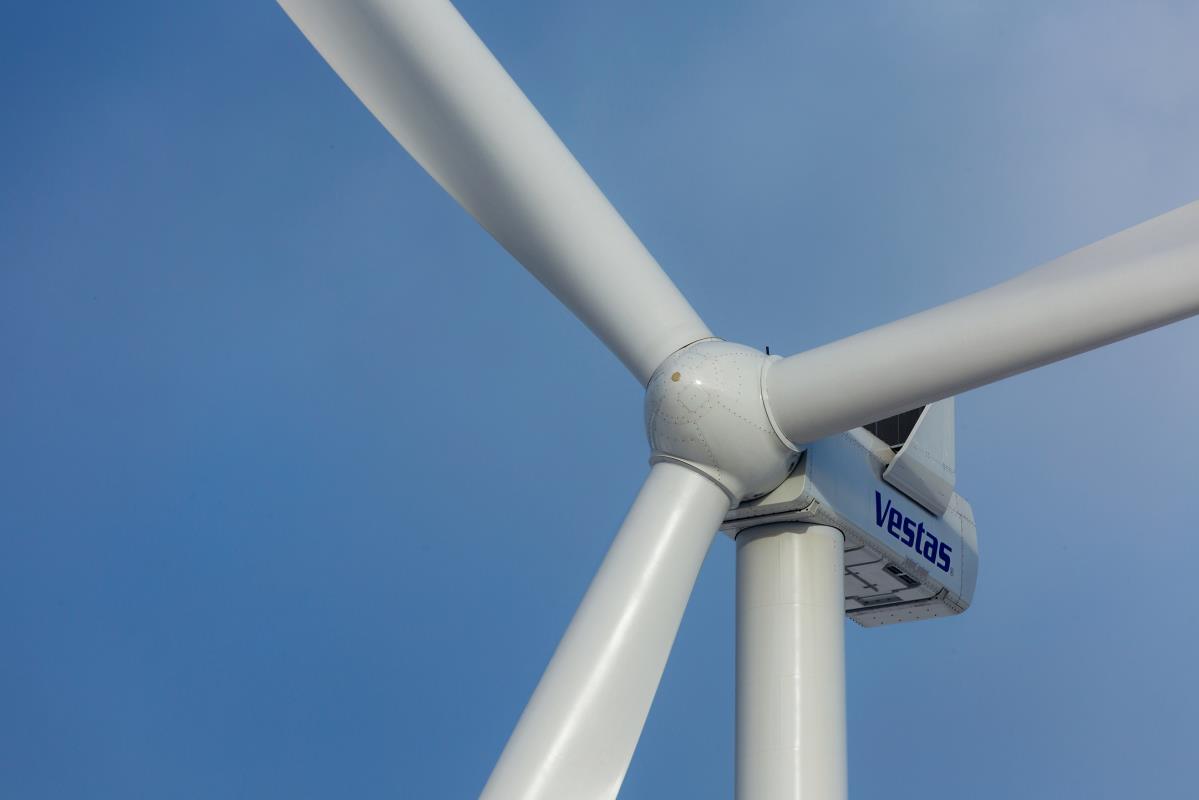 the Ministry of Energy of Saudi Arabia commemorated the mid-way mark of the construction of the Dumat Al Jandal wind farm, Saudi Arabia's first utility-scale wind farm of more than 400MW capacity and the largest in the Middle East.
His Royal Highness Abdulaziz Bin Salman, Minister of Energy in the Kingdom of Saudi Arabia, His Royal Highness Prince Faisal bin Nawaf, Governor of Al-Jouf Province, Kingdom of Saudi Arabia, His Excellency Ole E. Moesby, Ambassador of Denmark to Saudi Arabia, His Excellency Ludovic Pouille, Ambassador of France to Saudi Arabia, Bruno Bensasson, Group Senior Executive Vice-President Renewable Energies, and Chief Executive Officer of EDF Renewables and Fawaz Al Muharrami, Acting Executive Director, Clean Energy, Masdar, were among those who visited the Dumat Al Jandal wind farm construction site to commemorate the installation of half of the wind turbines from Vestas.
Vestas was one of the first companies to introduce wind power in the country in 2013. Since then, Vestas has held several training programs and met-mast campaigns in the Kingdom, and is now contributing to Saudi Arabia's 16GW by 2030 through the Dumat Al Jandal wind farm. Once completed and commercially operational in 2022, the wind farm will potentially supply clean electricity to 70,000 Saudi households and will displace 988,000 tonnes of carbon emissions every year, in support of the Kingdom's climate change mitigation goals.
Muhamed Bou-Zeid, General Manager of Vestas MENA says, "Our ambition as a sustainable energy solutions provider with a technology leadership in wind power is to co-create a renewable energy hub in Saudi Arabia and for the wider Middle East together with other sustainability leaders in the region. We believe that the Dumat Al Jandal wind farm is the first step to diversifying not only the Energy sector but also the Renewable Energy sector by adding wind power into the energy mix and ultimately creating three times more work opportunities for the local talent. As we strive to complete this project with Quality and Safety as priority, we look forward to accelerating Saudi Arabia's clean energy transition and sustainability leadership journey".