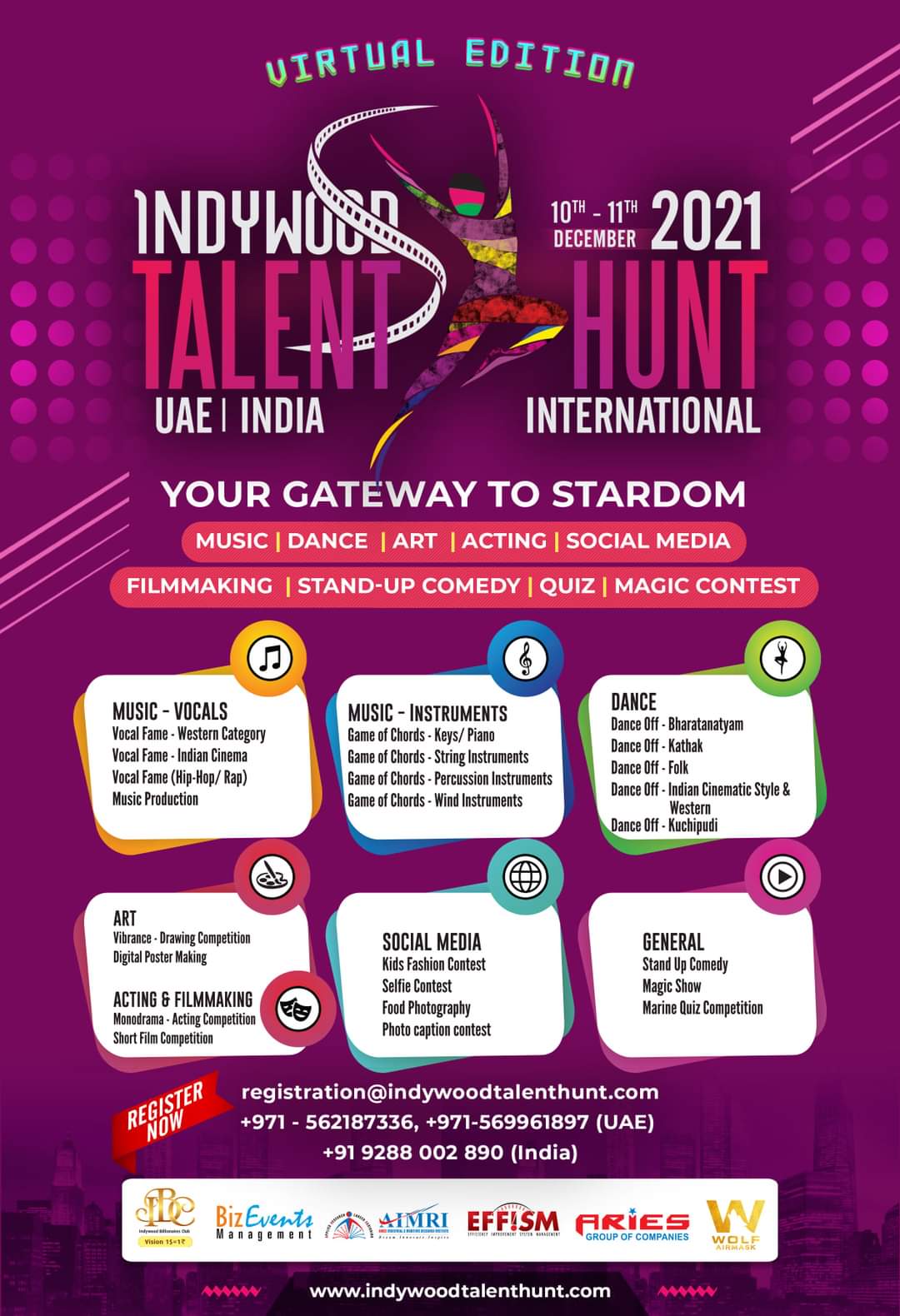 Registrations for this year's Indywood Talent Hunt competition, an international competition to find the best creative talent, is now open until September 10. The organizers mentioned that in the context of COVID, the event will be organized using modern virtual technology.
This ingenuine project aims to provide young talented individuals a gateway into the world of cinema. Today, there are about 500 people in the film industry who have shown such talent. In the last 5 years, over Fifty thousand contestants have participated in this talent hunt. The 2021 Grand Finale will take place on December 10th and 11th.
Children from UAE and India are eligible to participate in the competition. The competition is divided into four categories based on the age of the participants. The first Individual Talent Hunt was launched in 2016 at Ramoji Film City, Hyderabad. Last year, the competitions were online organized due to COVID.
The Indywood Talent Hunt is part of Project Indywood, a $ 10 billion project to brand Indian films globally and make India the world's largest investor-friendly marketplace.
Competition Categories
Music, musical instruments, dance, filmmaking, mono-drama-acting competition, short film competition, drawing, digital poster production, social media, stand-up comedy, marine quiz, and magic competition are a part of the general category.
Judgment will be in two stages.
The first phase will include online voting. Finalists will be determined based on the total scores received both online (50%) and the judges (50%). For the second round, Winners will be announced 100% by the judges.