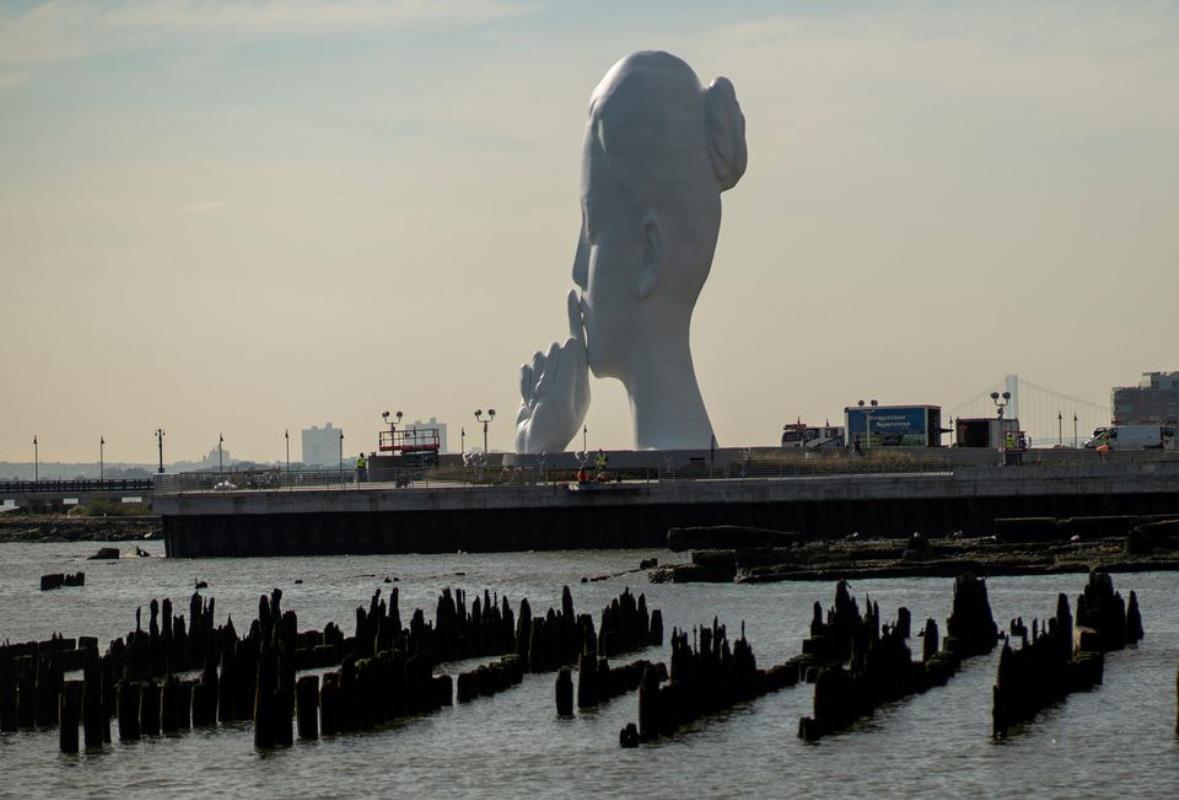 A towering statue of a woman's head with her index finger pressing on her lips now faces lower Manhattan along the Hudson River, inviting the chaotic metropolis to stop and listen.
"The water, when it moves, makes a special sound, very special," Barcelona-based artist Jaume Plensa said.
The message of his 80-foot (24-meter) "Water's Soul" - Plensa's biggest work to date - is "to keep silent, ... to listen to the profound noise of the water talking to us," he said in an interview.
Read more - https://bit.ly/3aVWOQQ