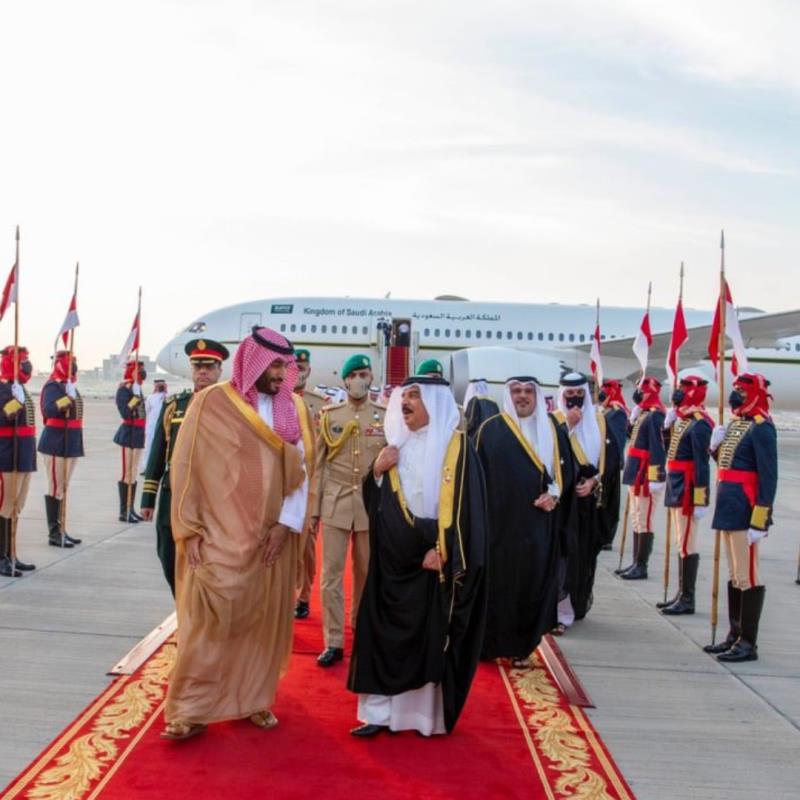 His Majesty King Hamad was at the forefront of well-wishers who welcomed Saudi Crown Prince, Deputy Premier and Defence Minister Prince Mohammed bin Salman bin Abdulaziz Al Saud, who arrived on an official visit to Bahrain today.

His Royal Highness Prince Salman bin Hamad Al Khalifa, Crown Prince and Prime Minister and senior well-wishers also welcomed Prince Mohammed at the Sakhir Airbase.

The King and Prince Mohammed headed to Sakhir Palace and they were greeted on the way by school students who waved the flags of both countries.

At the palace, the anthems of both countries were played followed by a 21-cannon salute.