His Excellency Sheikh Nahyan Bin Mubarak Al Nahyan, Minister of Tolerance and Coexistence attended the final day of the Fatima Bint Mubarak Ladies Sports Academy's (FBMA) International Show Jumping Cup 2022 as he honoured the winner of the flagship Longines Grand Prix category at Abu Dhabi Equestrian Club.
On Sunday, His Excellency was joined by key officials including HE Dr. Mugheer Khamis Al Khaili - Chairman of the Department of Community Development, HE Aref Hamad Al Awani – General Secretary of Abu Dhabi Sports Council, Dr. Omniyat Al Hajeri, Vice Chairwoman of FBMA and Ahmed Al Suwaidi, CEO of UAE Equestrian and Racing Federation to watch the flagship Grand Prix category.
It was the final event of the three-day event which attracted more than 230 riders from over 20 countries in which 18 event categories took place with a total prize fund of AED 685,000.
His Excellency Sheikh Nahyan handed out the prizes to the Longines Grand Prix category winner – Nicola Pohl of Germany (Dakota) and Britain's Georgia Tame and Jordan's Maysam Bisharat, who finished second and third.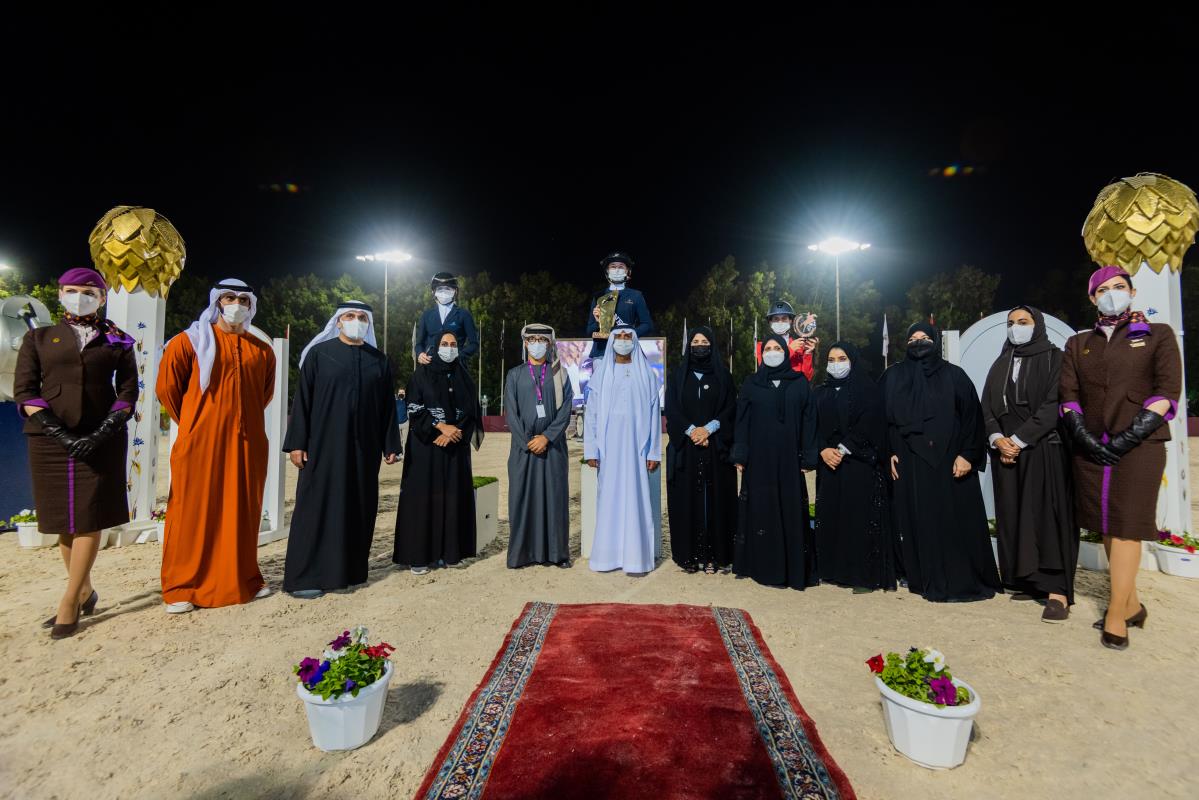 His Excellency Sheikh Nahyan (centre) with key officials and podium winners of Longines Grand Prix