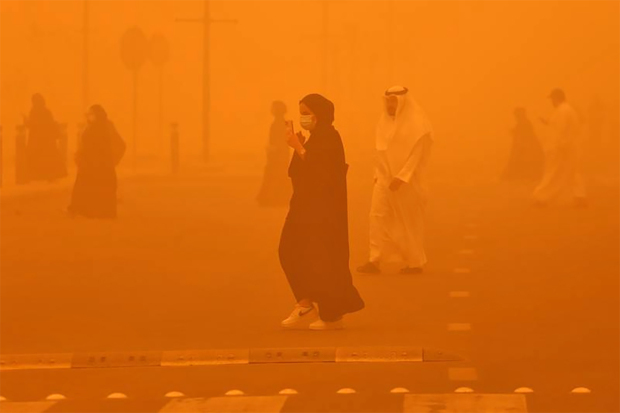 (Image: Pedestrians cross a road amid the severe dust storm in Kuwait City)
A sandstorm blanketed parts of the Middle East yesterday, including Kuwait, Saudi Arabia, Iraq and Syria, sending people to hospitals and disrupting flights in some places.
It was the latest in a series of unprecedented nearly back-to-back sandstorms this year that have bewildered residents and raised alarm among experts and officials, who blame climate change and poor governmental regulations.
For the second time this month, Kuwait International Airport suspended all flights because of the dust.
The massive plume of dust hovering over Kuwait reduced visibility to almost zero across the country.
For more details visit gdnonline.com