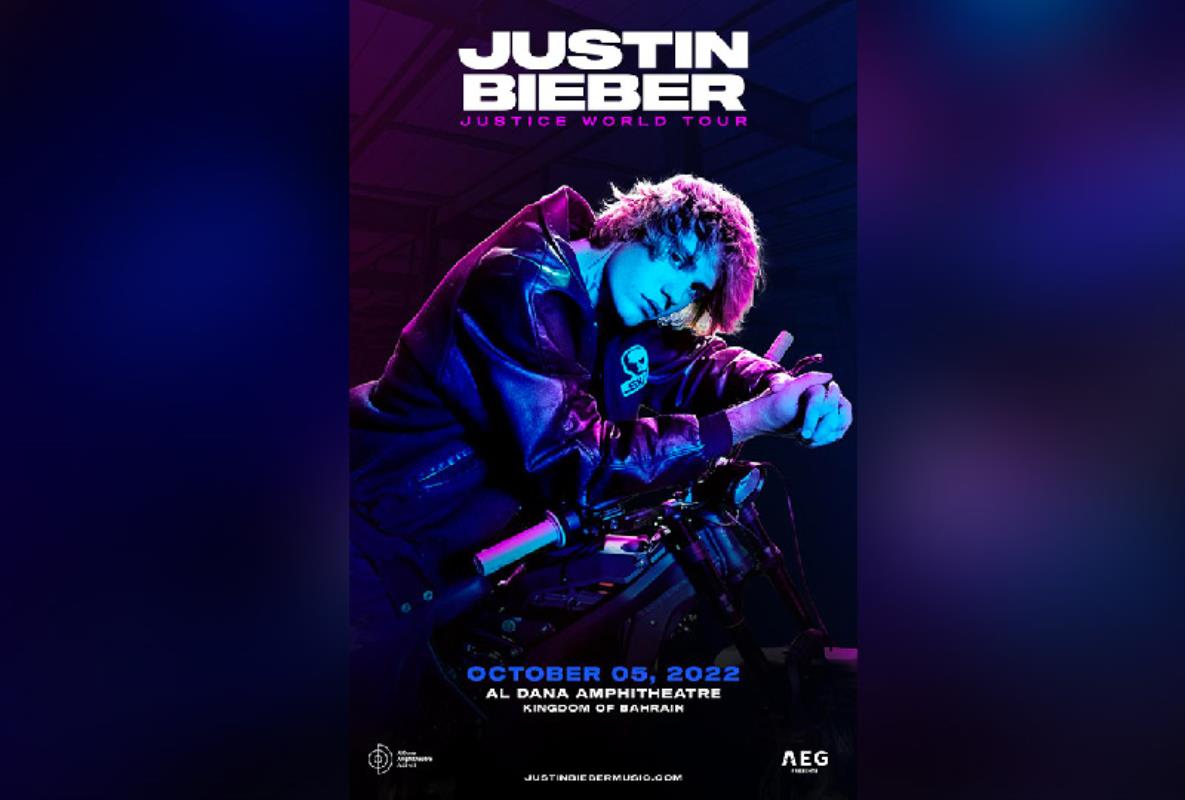 Global pop star Justin Bieber will perform at Al Dana Amphitheatre in Sakhir on October 5 as part of his record setting Justice World Tour.
Having sold more than 1.3million tickets so far, the tour covers over 30 countries- playing 125 shows starting from this month through March next year.
These new shows come on the heels of his 52-date 2022 North American tour, which kicked off in San Diego on February 18.
Justin Bieber's eighth album Justice has sold over eight million copies globally, amassed over 12 billion global streams, and was nominated for eight Grammys, including Album Of The Year.
With an astounding 100 billion career streams and over 75 million albums sold globally, Justin reigns as one of the biggest artists in the world.
Tickets will be available starting from Friday (May 27). For more information visit- Aldana.com.bh.