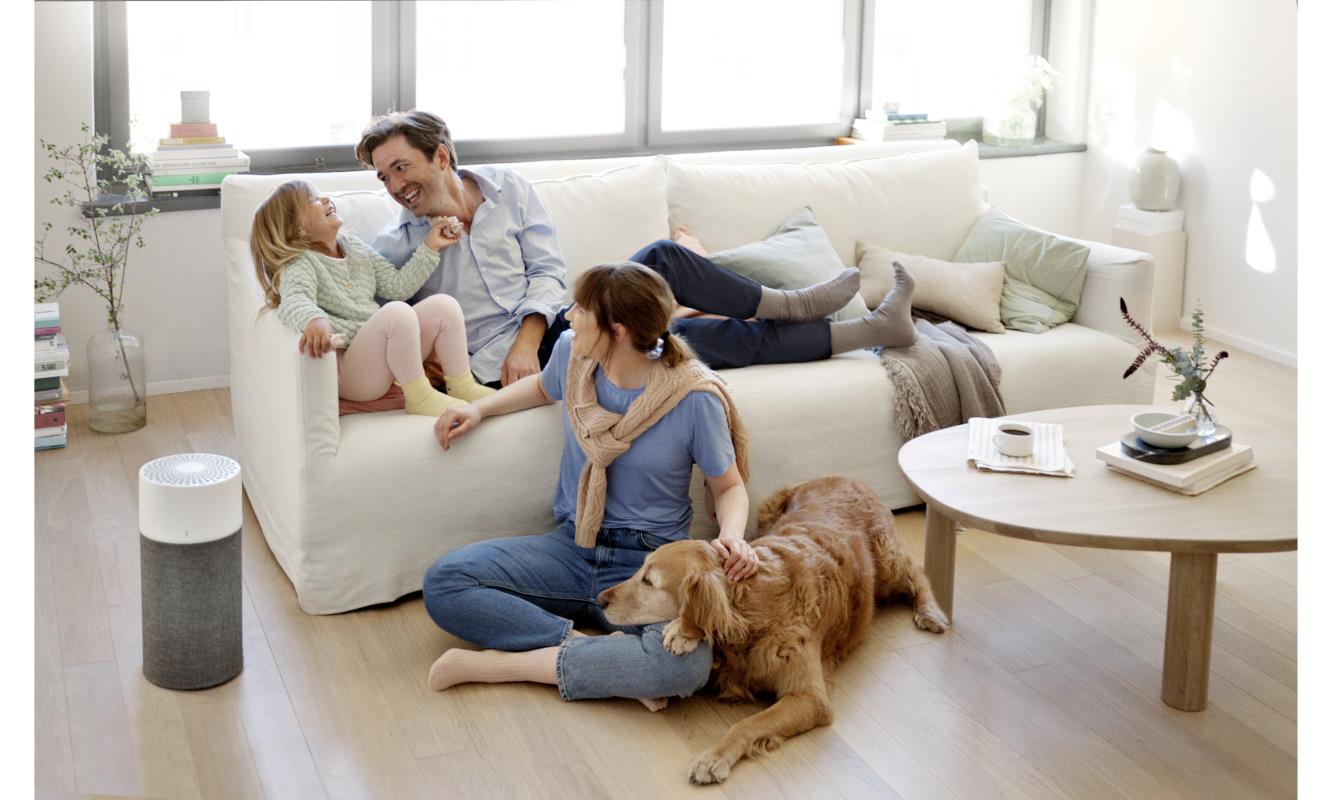 Happy Father's Day! Dads are our heroes and with Father's Day on June 21st, it is the perfect time to show the main man, or even your other half, how important he is! preprocess
For the smart home enthusiast
There is an app and gadget for everything, from robovacs to virtual home assistant technology. For the tech savvy man who always has the latest tech contraptions, why not gift the perfect piece for any smart home: an air purifier that captures airborne dust before it settles on floors and surfaces, such as the DustMagnet™ by Blueair. While it helms a slick Scandinavian design and blends into the home like any other furniture, it offers so much more. Thanks to a powerful airflow combined with two positively charged pre-filters, airborne dust is captured and removed, resulting in less time spent dusting and vacuuming. This is on top of purifying the air from other contaminants such as allergens, bacteria, viruses, and odours. With smart connected features and geofencing technology, the DustMagnet™ ensures clean air and home wherever he is, as well as compatibility with virtual assistant technologies.
For the neatnik
As mentioned above, the Blueair's DustMagnet™ 5440i air purifier effectively captures airborne dust before it even lands upon any surfaces, making for a life with less cleaning. Thanks to Blueair's unique HEPASilent™ technology, DustMagnet™ effectively removes bacteria and viruses, allergens, pollen, mould, pet dander and microplastics as small as 0.1 microns. With app compatibility, as well as Amazon Alexa and Google Home, it enables full control of its setting, whether you are home or out and about, allowing for clean, dust-free air at any time of day. Perfect for combating the current sandstorms across the Emirates!
Price: Available at selected retailers, including Carrefour, Lulu Hypermarket and Sharaf DG. Prices start from AED 1,699.
For the ultimate work-from-home environment
Notable research from the Environmental Protection Agency found that the quality of the air has an impact on productivity. With hybrid working here to stay, why not provide the optimum working space within the home for dad. Driven by the idea that the power of clean air can energise, gift the at home worker the Blueair's Blue 3210 purifier, a sleek addition that filters air in a 17 m² room every 12,5 minutes with no interruption, as it helms a HEPASilent™ filtration technology, ensuring whisper-silent air-purification. Empower dad to excel and explore his abilities with an innovative air purification solution that lets him get the most out of his day simply by breathing better.
Price: Available in 5 different colours from selected retailers, including Carrefour, Lulu Hypermarket and Sharaf DG. Prices start from AED 449.
For the sleep and health conscious
Every person over the age of 30 knows how important a good night's rest is - and how hard it can be to obtain! Restful sleep helps us to recharge, mentally and physically, promoting health as well as increasing attention span and energy. According to studies, we spend a third of our time in bed, so it is important to ensure we have quality sleep. When an air purifier, such as the HealthProtect™ 7440i, is placed in a bedroom, it positively impacts dad's (and the rest of the family) health and well-being as it removes fine particles, including allergens and asthma triggers from the air. It also comes with the Blueair app, which allows dad to use his smartphone to monitor the air quality in a room at all times.
Price: Available from selected retailers, including Carrefour, Lulu Hypermarket and Sharaf DG. Prices start from AED 2,649.