Modular furniture and interior is one of the current living trends that has defined this year's interiors. It consists of almost futuristic innovative, and detachable pieces of furniture .This living and interior trend is described as "conscious, flexible and sustainable".
Modular furniture is often based on a modular system, consisting of only a few components. Their dismantlability facilitates storage and transport and makes it possible to add to systems or exchange individual parts. Modular furniture can be easily reduced, enlarged or reassembled because it is designed to be durable – and therefore sustainable. Thanks to its flexibility, modular furniture is becoming increasingly popular for furnishing living spaces both homes and offices .
If you like to constantly make a new layout in the apartment, modular furniture is the right choice for you . Modular furniture is convenient because it can be assembled in many ways. This kind of furniture easily adapts to each room and saves valuable area in the apartment. Therefore, such furniture is becoming more and more popular, even though its price often knows it is an obstacle. It is most suitable for the small spaces, but also will look surprisingly amazing into bigger areas. Best thing is it usually hides a storage compartment . Nowadays, modular furniture is a part of the modern interiors worldwide.
There are so many kinds of modular furniture elements, you can choose some interesting modular sofa, which can be transformed into master bed, modular table with chairs, interesting and useful modular shelves, and much more. We present you some cool examples to inspire you to enter some modular piece of furniture in the home, and to save precious space. It is up to you to decide which one can fit in your home decor. You can find many excellent examples of modular furniture that will delight you and can embelish your living space .
The word modular has taken the furniture market by storm because it is a modern trend of furniture that is cost effective and very comfortable. You often have heard about modular kitchen but it can be that you haven't had a first-hand idea of what modular office furniture can be. Modular furniture is that kind of furniture that is available in various shapes and sizes. And it almost always hides away a secret storge space within which is a huge plus . who does not like am extra storage space ?
Modular furniture can easily be moved and assembled and thus there is not much hassle when you are either trying to remodel your office , a home or a commercial space .
There are plenty of furniture stores and brands that are manufacturing and selling modular furniture . My personal favourties are Roche Bobois, D.Haus and IKEA .
For more inspiration or assistance . I can be reached at https://www.instagram.com/interiors.by.n4dia/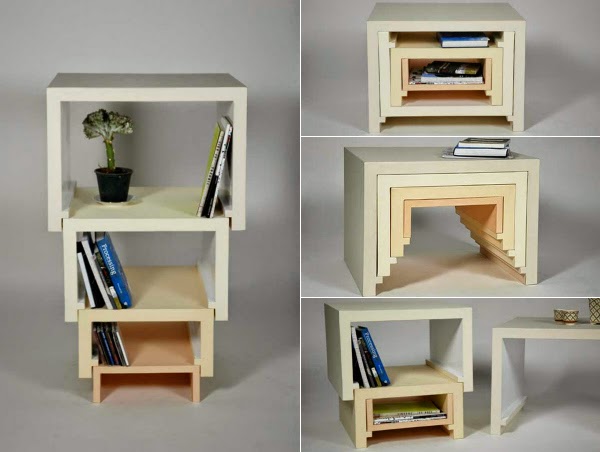 Modular multiple shelves
Modular Sofa - turned bed with storage