In line with its strategy to promote cross-cultural understanding and preserve Arab heritage through music, the Abu Dhabi Music & Arts Foundation (ADMAF) through its flagship Abu Dhabi Festival is supporting the greatest spiritual chanting event in the world by Sheikh Mahmoud El Tohamy, Head of the Syndicate of Egyptian Chanters. Taking place Friday, 23rd September, at the foot of the Great Pyramids, the 'inshad' concert will feature tracks from Tohamy's new album, "Aneen", an astounding work that supports his mission to revive the Classical Arabic language.
Her Excellency Huda Alkhamis-Kanoo, Founder of the Abu Dhabi Music & Arts Foundation, Founder and Artistic Director of Abu Dhabi Festival, highlighted the leading role played by Abu Dhabi Music & Arts Foundation in preserving Arab musical heritage, by nurturing aspiring talents and furthering cultural collaborations with music-centred organisations and festivals worldwide.
"We are proud to partner once more with 'inshad' master Sheikh Mahmoud El Tohamy to support the realisation of the first concert of its kind to take place at the Great Pyramids of Egypt. A pioneer in the revival of spiritual chanting, Sheikh Tohamy's distinctive voice bridges the generational gap to bring people of all ages and backgrounds together to experience the stirring beauty of the centuries-old Islamic art form. The breathtaking concert is a beautiful reflection of how cultural diversity advances our cherished values of peace and coexistence. Sheikh Tohamy's performance of his 'Aneen' album is sure to leave audiences with an unforgettable experience, in line with ADMAF's mission to create rich cultural experiences both at home and abroad through its flagship Abu Dhabi Festival which continually seeks to present the unique talent of Arab musicians on the world's most historic stages."
For his part, Sheikh Mahmoud Tohamy thanked ADMAF for their continued support, and for celebrating Arab talents and working on preserving the rich Arabic heritage of music and literature. These efforts, Sheikh Tohamy continued, have placed Arabic spiritual chanting at the forefront of heritage and traditional artistic expression, both locally and globally.
In the first-of-its-kind concert, Sheikh Tohamy presents a captivating performance of the spiritual art known as 'inshad', using Classical Arabic and modern musical styles from the Arab world and beyond to stir emotions and showcase how music can transcend cultural boundaries.
Broadcast live on Egypt's Alhayat TV, the renowned singer brings together the social, cultural and musical aspects of spiritual chanting which fuse eastern and western platforms, including mawwāl, folk singing, tawashih, symphonic, classical, orchestra, rock, pop, and jazz among others.
Sheikh Tohamy aims to present a new musical experience for music lovers, while working on preserving Arab identity and culture through musical expression. He also hopes to promote the values of coexistence and moderation while combating extremism and violence. His work introduces Arab youth to cultural awareness and mutual understanding.
The concert is held in collaboration with the Ministry of Youth & Sports of Egypt, Bait El-Inshad Foundation, Ministry of Tourism and Antiquities, AMAR Development, and Tohamy Production. The event will also be attended by a number of ministers, senior state officials, chanters, artists, media figures, and leading intellects and cultural experts.
The Abu Dhabi Music & Arts Foundation focuses on supporting culture and arts, and furthering cultural development in Abu Dhabi. ADMAF has launched numerous initiatives, including its flagship yearly cultural celebration, Abu Dhabi Festival, and several youth and societal programs and platforms. The Foundation also supports creative talents in the UAE and abroad in cooperation with major local and international cultural institutions.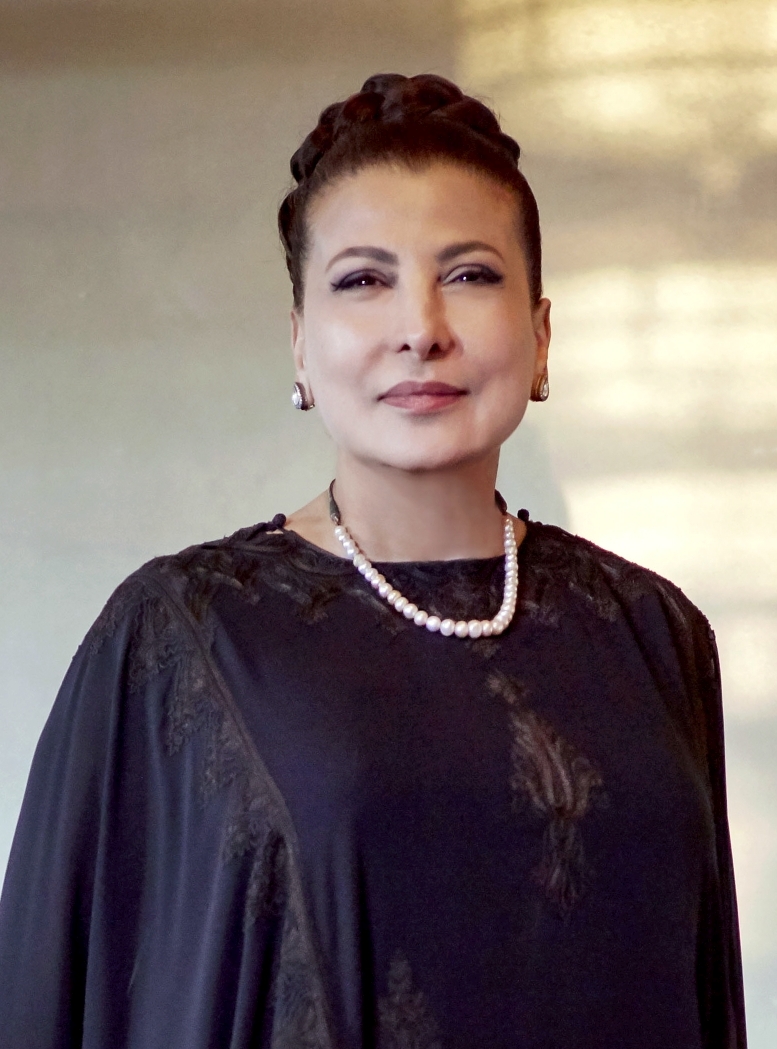 Founder Huda I. Alkhamis-Kanoo