Türkiye offers some of the world's most beautiful routes for witnessing nature's splendid seasonal transformation – before it gets cold! We present the three most romantic autumn routes in Türkiye – a travel paradise – featuring authentic accommodation, tranquil activities and countless more experiences…
Abant Lake: Romantic Adventures in the Heart of Nature
Located 34 kilometres from the Bolu city centre and attracting visitors from all over the world with its magnificent nature, Lake Abant is one of the first stops for a romantic trip in Türkiye this autumn. There are numerous hotels around Lake Abant that offer guests a romantic stay complemented by gorgeous lake views. At the same time, picturesque lakeside restaurants serve the famous trout of the region along with the local specialities of Bolu. There are several camping areas for couples seeking a deeper immersion in nature.
Experiences intertwined with Abant's nature offer visitors a range of couple-friendly activities, including bicycle rides or long walks amid colourful autumn foliage, raft rides on Lake Abant, and horseback or carriage rides through the forests. Paragliding is available in most parts of the region for more elevated pursuits, depending on weather conditions.
Cappadocia: Special Days Framed by a Unique Landscape
Featuring a landscape particularly suited for autumn, Cappadocia – one of the most scenic regions in the world – is a true cradle of cultures, stamped by countless civilizations over thousands of years.
Cappadocia's renowned boutique cave hotels are perfect for a romantic getaway spiced with history and the area's unique architecture. And, after a leisurely day of sightseeing, couples can relax in front of the fireplace and enjoy local wines and cuisine.
One of the most romantic activities in Cappadocia is an early morning hot-air balloon ride. Launching from Göreme just in time to observe the sunset, these hot-air balloon tours give couples a bird's eye view of Cappadocia's stunning landscapes, especially Güvercinlik Valley, Zemi Valley and Paşabağ Priests Valley.
The Göreme Open Air Museum, added to the UNESCO World Heritage list in 1985, is a highlight of any Cappadocia visit. The region's famed underground cities add a mysterious ambience to a romantic excursion. Couples can walk through the narrow tunnels of these rock-carved subterranean cities – which have living quarters, wine houses, dining halls, stables, churches and storage areas – and witness a living past while acquiring unforgettable memories.
Black Sea: Gorgeous Excursions amid Natural Wonders
In the north of Türkiye, the Black Sea Region presents an unforgettable holiday to couples who yearn for lush greenery all year. Featuring oxygen-rich highlands that inhabit the clouds, fantastic local cuisine and countless outdoor sports opportunities, the Black Sea Region is truly one of a kind.
Rize, notable for its steep hillside valleys, emerald-green plateaus, bubbling streams, historical castles and world-renowned tea, should definitely be the first stop of a Black Sea trip. The Ziraat Botanic Tea Garden, with panoramic city views, radiates romance with its eye-catching colours, especially at sunrise and sunset. Just 19 kilometres from Rize is the Ayder Plateau, one of Türkiye's best-known plateaus and ideal for couples seeking both nature and urban experiences. Long nature walks on the Plateau can be complemented by a visit to the area's hot springs for a relaxing soak in healing mineral waters.
Trabzon is another notable Black Sea destination. A cradle of cultures along the Black Sea, Trabzon offers an autumn holiday filled with romance and adventure…fairy-tale plateaus, cultural stops and caves! Couples can enjoy colourful strolls on the Uzungöl Plateau, one of the most popular plateaus in Türkiye, and experience the legendary nature of the Black Sea at its heart. The Sümela Monastery considered the most impressive structure in the Trabzon and even the Black Sea region, is a rock-carved cliffside wonder included on the UNESCO World Heritage Tentative List in 2000. And the evocative and dramatic Çal Cave, one of the world's longest caves, is a favorite destination for couples visiting the region!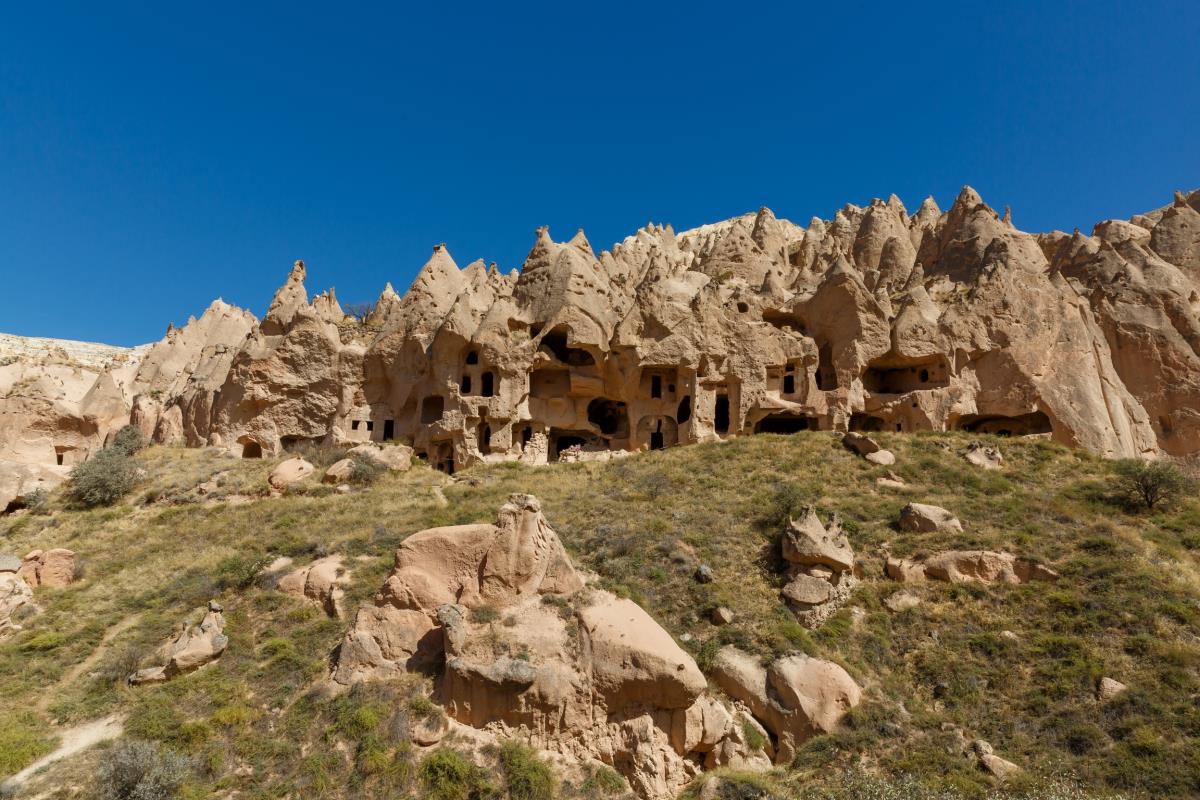 Nevsehir Cappadocia Fairy Chimneys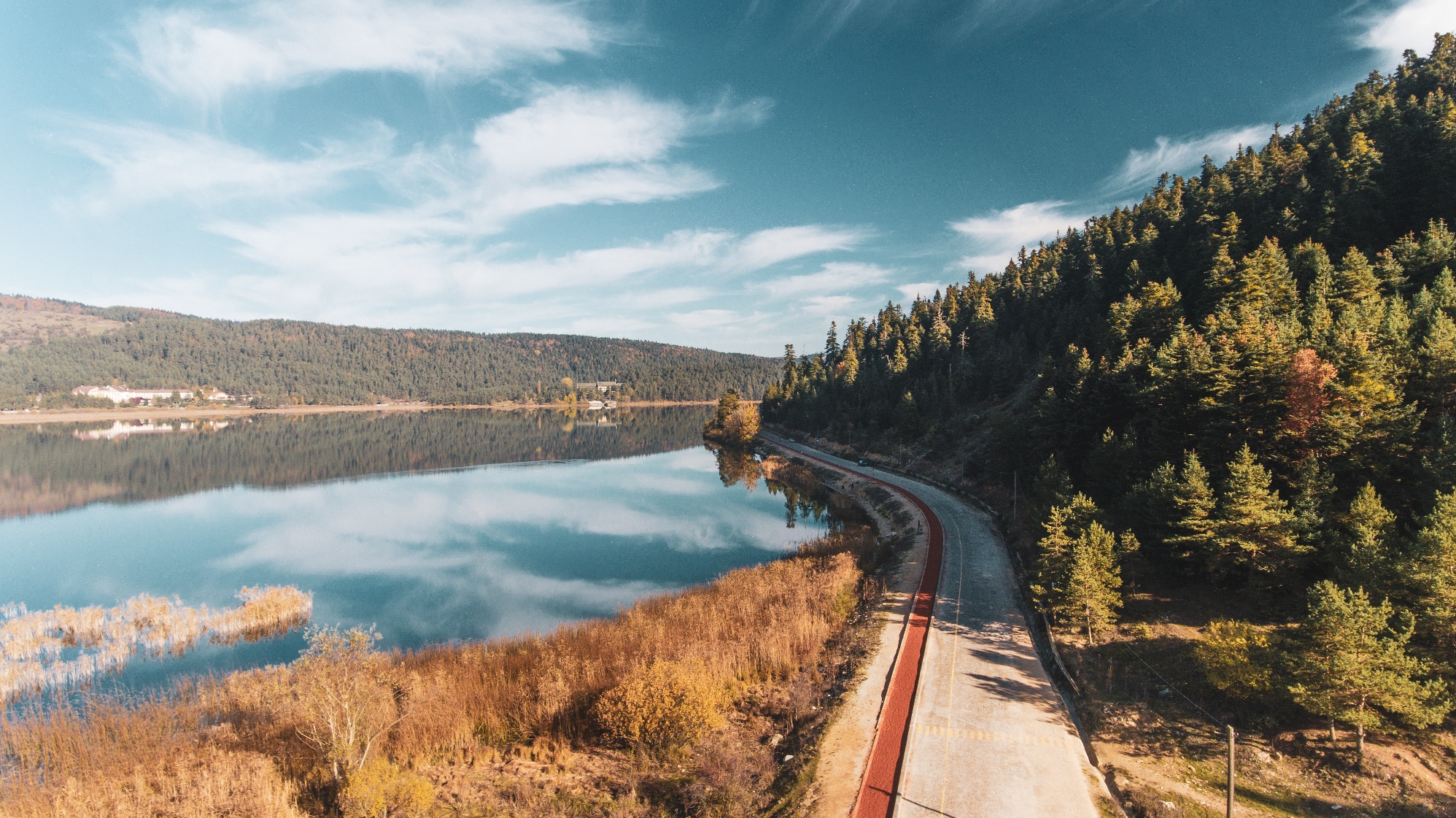 Bolu Abant lake