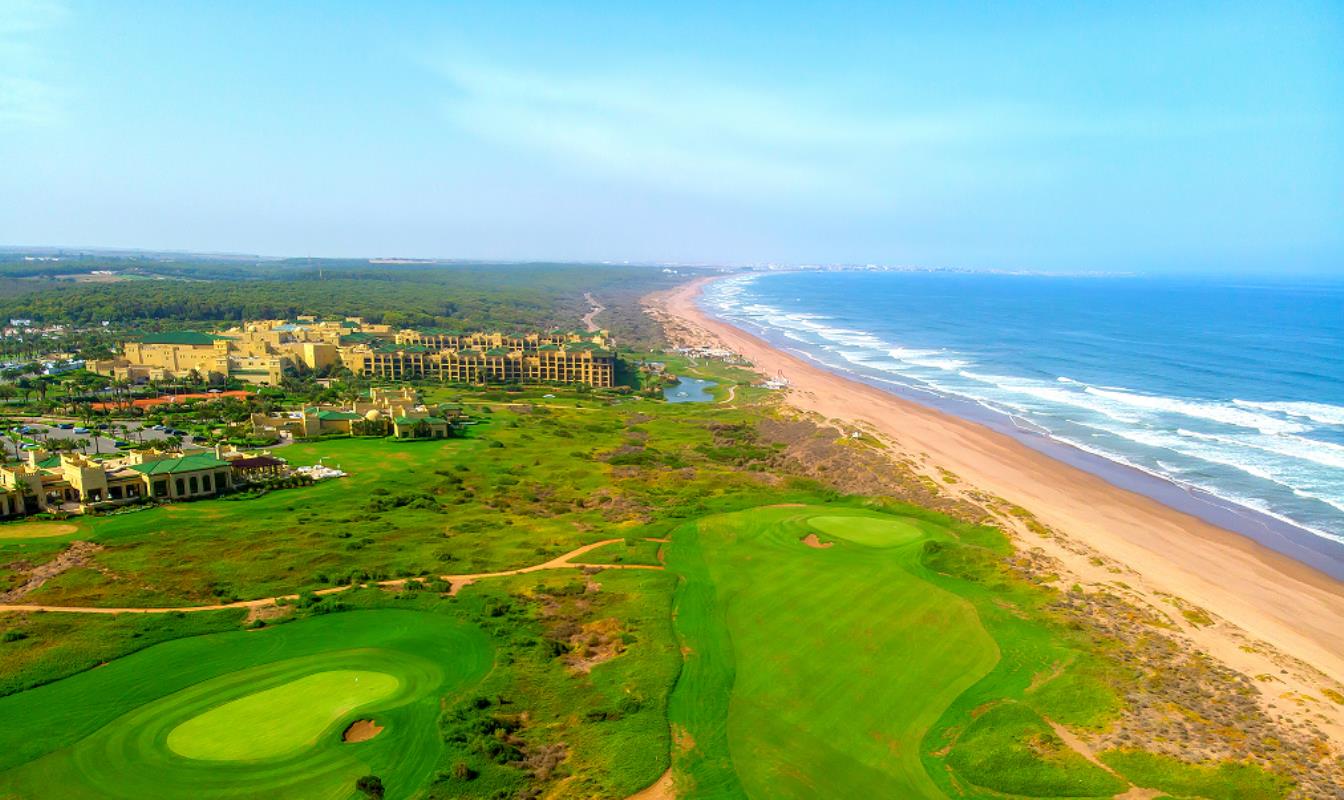 This festive season, many families from the GCC and across the world are choosing to spend holidays at Mazagan Beach & Golf Resort, one of the most exciting holiday destinations in Morocco and North African region.
Nestled between the glittering Atlantic Ocean and luscious Moroccan forest, Mazagan Beach & Golf Resort offers regional excursions, action-packed adventures and well-being offerings. Families from around the world including the Gulf region find Mazagan a perfect destination to experience a memorable holiday.
Mazagan has witnessed significant increase in its visitors turn out in the third quarter and is positive that the demand will only go up as the festive season sets in. The resort comes with the demand for a hassle-free accommodation, world-class dining along the beach and pool access that guarantee total privacy and relaxation. Globally acclaimed for its discerning taste for luxury, hospitality and panache, Mazagan has played the perfect host entertaining guests fitting in with the best affordable luxury.
"Guests are now looking for experience-based travel based on exploring local communities, as well as cultural immersion, rather than traditional travel. Coupled with an ideal climate, Mazagan is a perfect blend offering excursions to discover El Jadida, Casablanca or Marrakech in addition to a wide selection of onsite activities ranging from horse riding and quad biking along the 7 km of beach to go-karting, zipline and much more. While the festive season has already begun to show a surge in bookings, we are confident that the positive momentum will continue all the way through New Year," said Jacques Claudel, General Manager, Mazagan Beach & Golf Resort.
International tourism accounts for almost seven percent of Morocco's GDP. According to official figures, Morocco's tourism revenue in the first quarter of 2022, was up by 80 percent compared to the same period last year. A study by TechNavio also expects Moroccan hospitality to grow by 6.40 per cent annually, achieving a turnover of around €1.8 billion over the period 2026.
"We've always wanted to spend quality time at a destination where we could experience a combination of activities. Mazagan was a fabulous experience. We spent an exhilarating week at the resort. The ambience, food, activities were beyond extraordinary. The climate was gorgeous, and we had a good time relaxing and unwinding at this exotic location," said a guest who stayed in Mazagan this season.
If Morocco is one of the magnets of global tourism today, Mazagan has been keen on comprehending the demonstrated preference of the GCC travellers over the resort. They have been at the forefront in offering elite services that best caters to the tourists' tastes.
To celebrate the New Year's Eve, Mazagan has launched a vibrant entertainment program, with glossy settings and outstanding dining at some of their best restaurants.
In a mythical stunning décor, Bushra by Buddha-Bar is set to take guests through a magical 1001 night's journey with a modern Middle Eastern inspired menu in an eclectic setting featuring the famous singer Wissam Amir and his orchestra. Market Place restaurant with its colourful vibes will display 20 international buffet stations featuring live band and music. Kids will also have a chance to draw new memories and make new friends with a dedicated program featuring a giant buffet, a party show and a countdown at the Kids clubs.
Olives' beautiful outdoor terrace will offer a sumptuous New Year's Day brunch with 20 live culinary stations and beautiful views of the swimming pool and garden. With several other offers, Mazagan this festive season promises to be a retreat for discerning holiday seekers!
Spread across a 250 acres' domain along El Jadida's endless beach, this unique destination has always been a favourite of GCC tourists. Widely acclaimed as one of the best luxury family resorts in Morocco, Mazagan has been superbly able to entertain global tourists, especially the Gulf visitors, with innovative entertainment, world-class cuisine and unspoilt views of the ocean