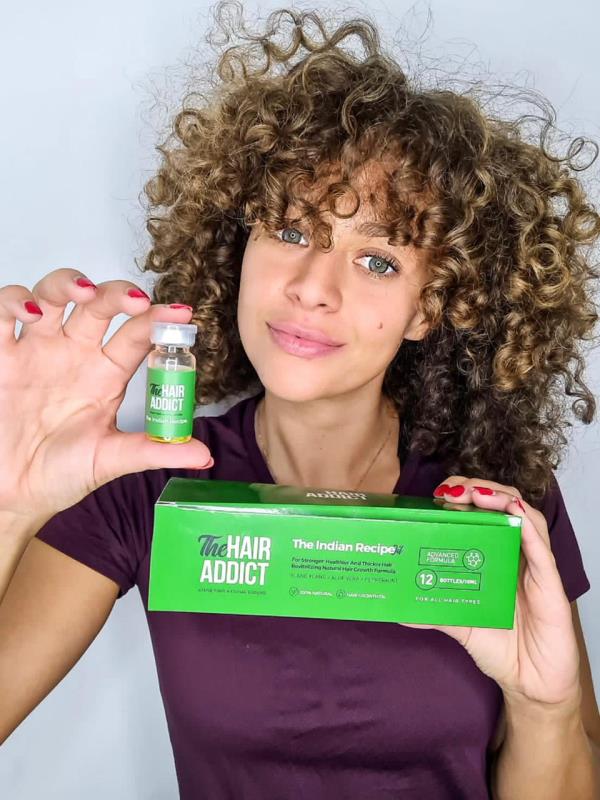 Whether you're just starting your natural journey or revamping your beauty routine for 2023, integrating The Hair Addict's heatless tools and natural ingredients into your everyday styling would be the step in the right direction. Perfect to pull off looks that are frizz-free, damage-free, and gorgeous, The Hair Addict products come enriched with nourishing oils. It leaves hair perfectly moisturized, radiant-looking, and soft, thus encouraging people of all ages to embrace their natural hair.
Balance Your Diet
Believe it or not, the first step to lovely locks is adopting a healthy and balanced diet. Healthy hair requires a diet that includes all the nutrients like vitamins, proteins, and iron, and hydration, through ample consumption of water.
Dare to Go Heat-Free
It may take a few days to get used to, but the next step to beautiful hair is eliminating heat so that the damage-reversal process can begin. Long-term use of heating tools leads to undesirable side effects, including dry and brittle hair, split ends, and excessive hair fall.
To dry your hair naturally, invest in The Hair Addict's Frizz Off! Towel or the CurlFuser.
Avoid the Nasties
It's no myth that parabens, sulfates, silicones, and alcohol can be damaging to your hair and scalp. These harsh chemicals not only strip hair of its natural oils but can also dehydrate it, making it dry and fizzy, as well as increasing the likelihood of pesky dandruff. Steer clear from all the nasty chemicals and opt for clean haircare alternatives such as The Hair Addict's Frizz Off Shampoo.
Maintain a Healthy Scalp
To keep your scalp healthy and fresh, do mild scalp massages with The Hair Addict's Gro Brush, the perfect brush to increase the scalp's blood circulation, exfoliate and promote natural hair growth. The Gro Brush can also be paired with The Hair Addict's The Indian Recipe, a tried and tested hair growth oil for longer, stronger, and fuller hair.
Boosting confidence in women, men, and children since 2016, The Hair Addict started off as a Facebook community group that educated people wanting to learn how to manage and maintain their natural hair with tips, tricks, and natural recipes. Soon, The Hair Addict began retailing low-chemical and sustainable products that help challenge societal norms. To combat humidity-induced frizz in the middle east, The Hair Addict developed the innovative Frizz Off range specifically for the GCC to keep the frizz at bay.