Dubai, UAE: His Excellency Kęstutis Navickas, Minister of Agriculture of Lithuania, will visit Dubai from February 20 to 23, bringing with him innovative Lithuanian companies to participate in Gulfood 2023.
The business delegation will be joined by His Excellency Kęstutis Navickas, Minister of Agriculture of Lithuania; Dr. Antanas Venckus, Head of International Affairs and Export Promotion Unit, Ministry of Agriculture of Lithuania; Mr. Deividas Kliučinskas, Deputy Director of the State food and veterinary Service of the Republic of Lithuania; His Excellency Ramūnas Davidonis, Ambassador of the Republic of Lithuania and Mrs. Šarūnė Šablevičienė, Agricultural and commercial attaché of the Republic of Lithuania.
The two countries will exchange knowledge and best practices to promote innovative technologies. The program also aims to discuss bilateral agricultural trade relations and export development initiatives between UAE and Lithuania and to tackle collaboration between agricultural universities or research institutes in sectors of mutual interest.
On his visit, His Excellency Kęstutis Navickas plans to meet His Excellency Mariam bint Mohammed Saeed Hareb Almheiri, Minister of Climate Change and Environment of the United Arab Emirates; His Excellency Abdullah bin Touq Al Marri, Minister of Economy of the United Arab Emirates; Mohammad Ali bin Rashed Lootah, President and CEO of Dubai Chambers; a representative from Dubai municipality, Bustanica Vertical Farm in Dubai, and Arab Authority for Agricultural Investment and Development (AAAID).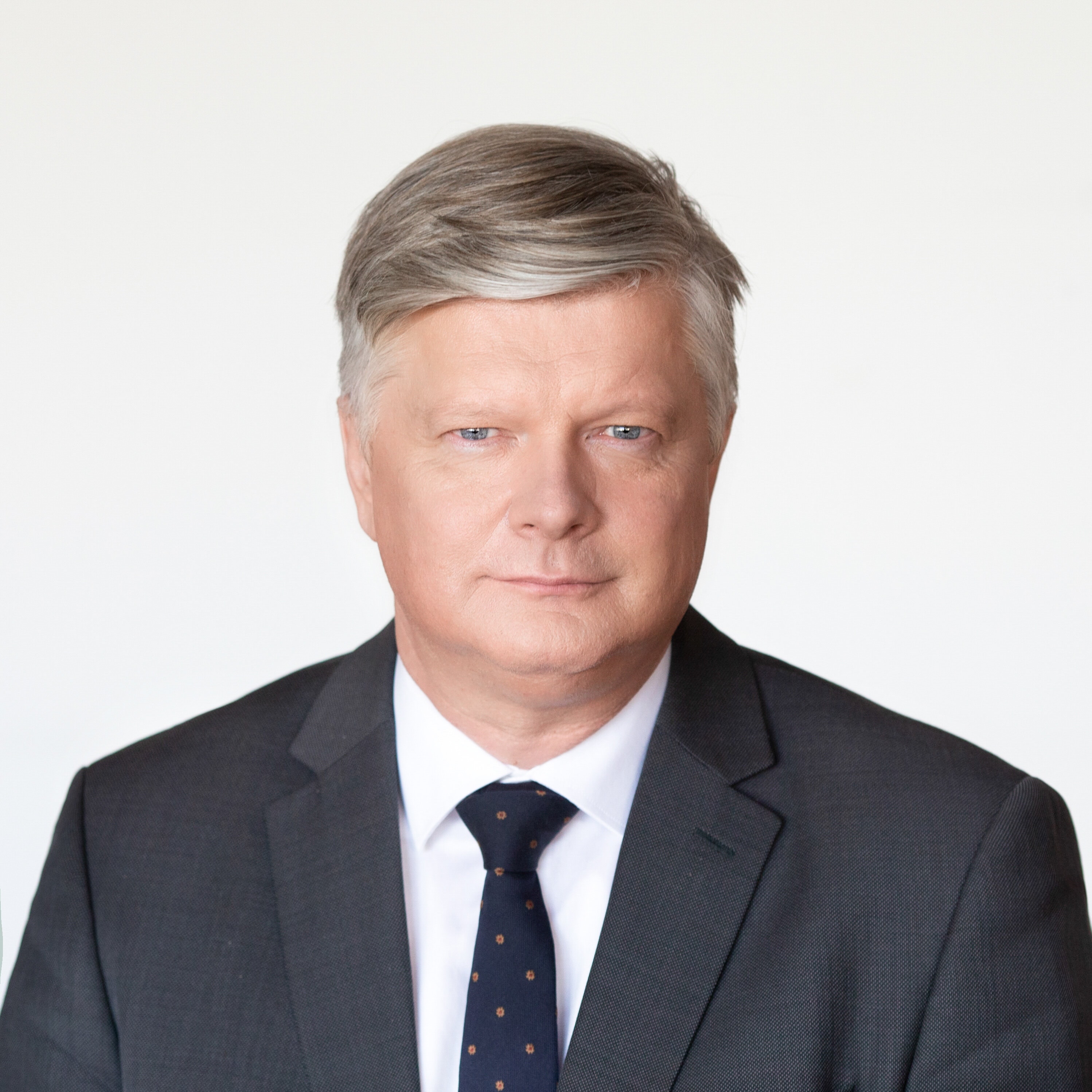 H.E. Kęstutis Navickas, Minister of Agriculture of Lithuania
In addition, the Gulfood 2023 to happen on February 20 to 24 at Dubai World Trade Centre, will give a spotlight on the development of the F&B industry in Lithuania, success stories, and future stances as well as on the global Agrifood industry in the current global context. Also, there will be an opening program for Lithuanian representation at Conference Inspire.
Mr. Laurynas Miškinis of the AUGA group will partake in the event to discuss the impacts of sustainable food production, regenerative approaches, and shorter food chains in the food industry. Also, a walk-through with the importance of creating rigor and regulations in food certification and labeling. In addition, he will tackle the conscious food production, consumption supply, and demand projections, as well as the consumers' education, trust-building, and transparency, which are crucial for the growth of this sector.
Expanding the demand and market, the Lithuanian companies including Sun365, a healthy ice cream made from freshly crushed fruits; Amber Pasta UAB, the most modern pasta producer in Lithuania; AUGA group, the largest organic food producer from field to shelf; Baltmilk, manufacturer of tailor-made milk proteins in Northern Europe; Cerera foods, JSC, a well-established breakfast cereal manufacturer; Daumantai LT, one of the largest and state-of-the-art condiment production companies in the Baltic region; Ekko, Lithuania's largest producer of organic cold-pressed Rapeseed / Canola oil and rapeseed cake; Golski LT, producer of exclusive and healthy confectionery products; Grainmore, one of the biggest modern oat and granola producers in Northern Europe; Groward Group, fastest-growing agriculture companies in Lithuania and leading egg producer in Baltic states; and a lot more will be present at the Gulfood 2023. These companies and products will be posted on Gulfood's social media.