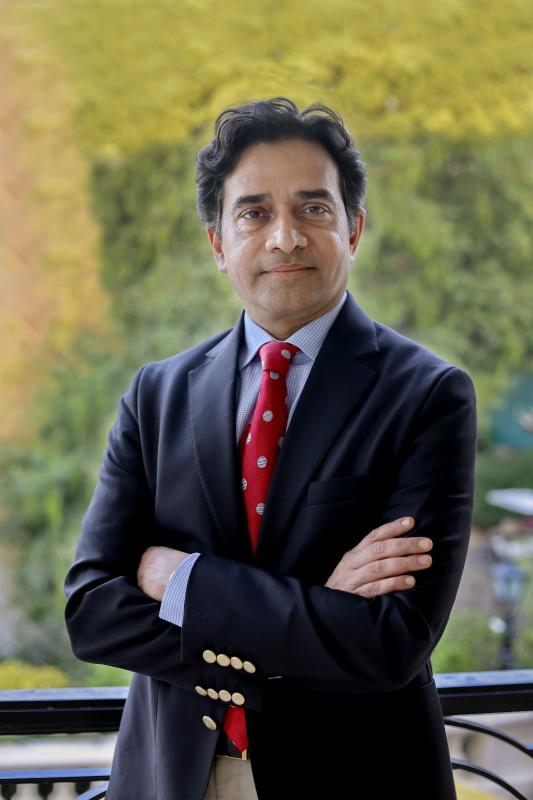 DLF, India's largest listed real estate company, witnessed record breaking pre-formal launch sales of INR 8,000+ crores for its luxury high-rise residences, The Arbour*, is located at DLF Sixtythree on Golf Course Extension in Sector 63, Gurugram. The Arbour, that marks DLF's entry into the micro market at Golf Course Extension has been fully sold out within three days even before its launch. The luxury neighbourhood is spread over 25 acres, boasts five iconic towers that rise up to 38/39 stories. It comprises of well-appointed, spacious, and elegant 1137 identical 4 BHK + study + utility room configurations, with prices starting from INR 7 crores onward, per unit.
Aakash Ohri, Group Executive Director and Chief Business Officer, DLF Ltd. said, "Our latest luxury offering, 'The Arbour' has received a phenomenal response even before it was launched. We are truly humbled by the interest we have received from the most discerning homebuyers in the country and overseas. This is clearly an endorsement of the highly aspirational DLF lifestyle. It is perhaps a new touchstone in the luxury real estate segment. Significantly, over 95% of the buyers are individuals who have bought into The Arbour for their end usage. We can only attribute this to the trust reposed in us by our valued buyers, backed by a legacy of leadership of over 75 years. Our innovation, diligence and commitment to the customer and the long wait for a new high-rise DLF project have predominantly contributed to this response. The overwhelming response for a project of this scale naturally demanded paperwork on an equally massive scale. As always, we wanted to accomplish this meticulously, before formally announcing the success in the market."
The residences at The Arbour are planned to be bold and resplendent in their design, with thoughtful touches like spacious decks to maximise light and fresh air, ensuring unobstructed views across the verdant greens. The Arbour is pre-certified by the Indian Green Building Council (IGBC) with the platinum (highest) rating.
Mr. Ohri further added, "With its unrivalled location, immaculately designed spacious residences, and a host of lifestyle amenities, The Arbour will undoubtedly be one of the most coveted and landmark developments in Gurugram. The area has emerged as a highly accessible and aspirational location being a natural extension to Golf Course Road, with seamless connectivity to other parts of Gurugram, as well as Delhi and Faridabad."