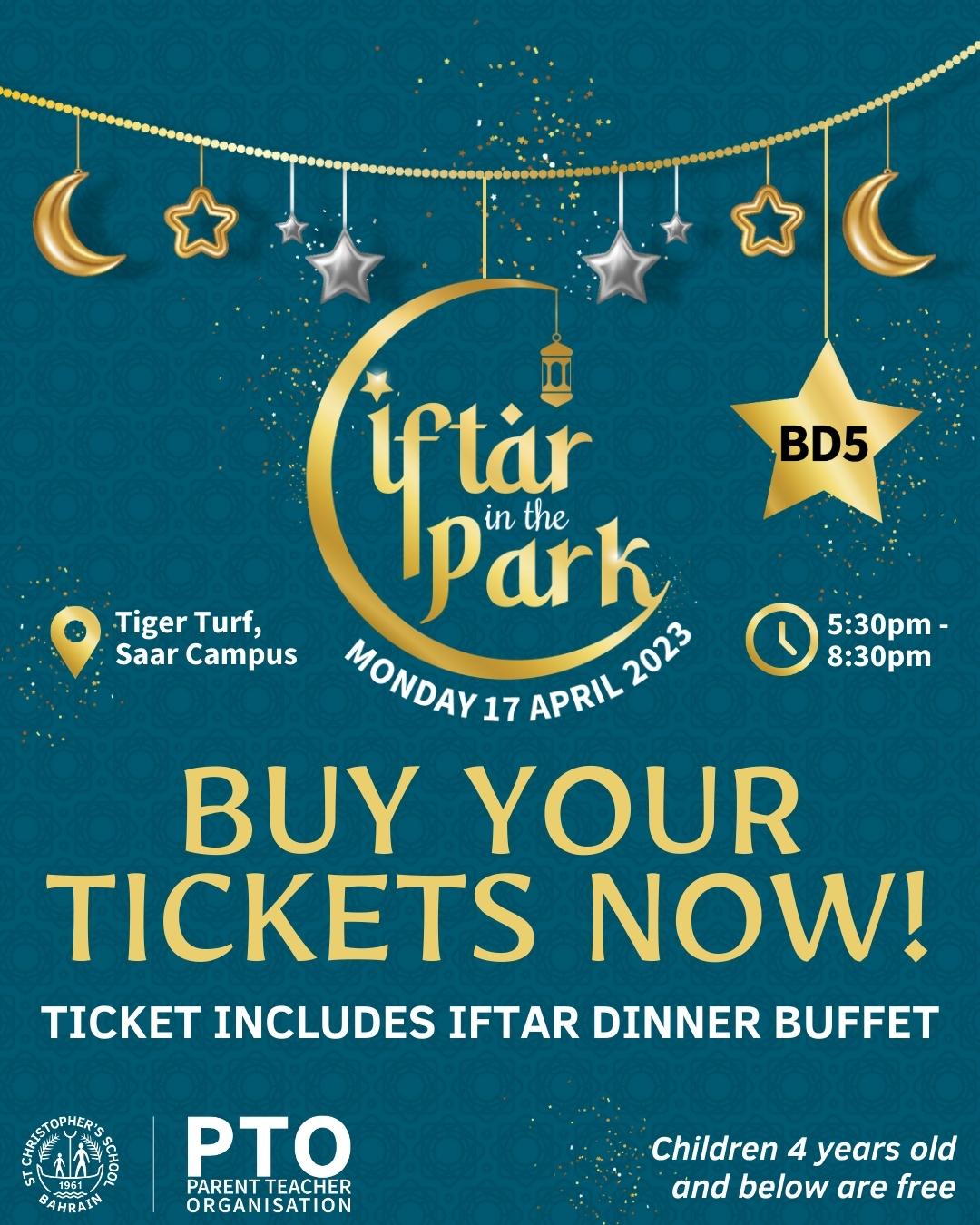 TICKETS ARE AVAILABLE FOR SALE: The Parent Teacher Organisation (PTO) are proud to announce the first St Chris community Ramadan event - 'Iftar in the Park' at the St Chris Saar Campus on Monday 17 April 2023 from 17:30 to 20:30.
This will be a fun, family Ramadan event that is open to ALL FAMILIES IN BAHRAIN. ALL ARE WELCOME !
Tickets are BD 5 for guests 5 years and above and includes a full Iftar Buffet featuring delicious traditional Ramadan dishes. Children under 4 years old are free.
Enjoy an evening of traditional food, music, games and entertainment.
Tickets are available for sale at Cafe 61, Saar and the Primary Reception at our Saar Campus as well as from the Senior School Reception in Isa Town starting today.
We can't wait to see you there!
Ramadan Kareem!
#StChrisPTO
#RamadanAtStChris