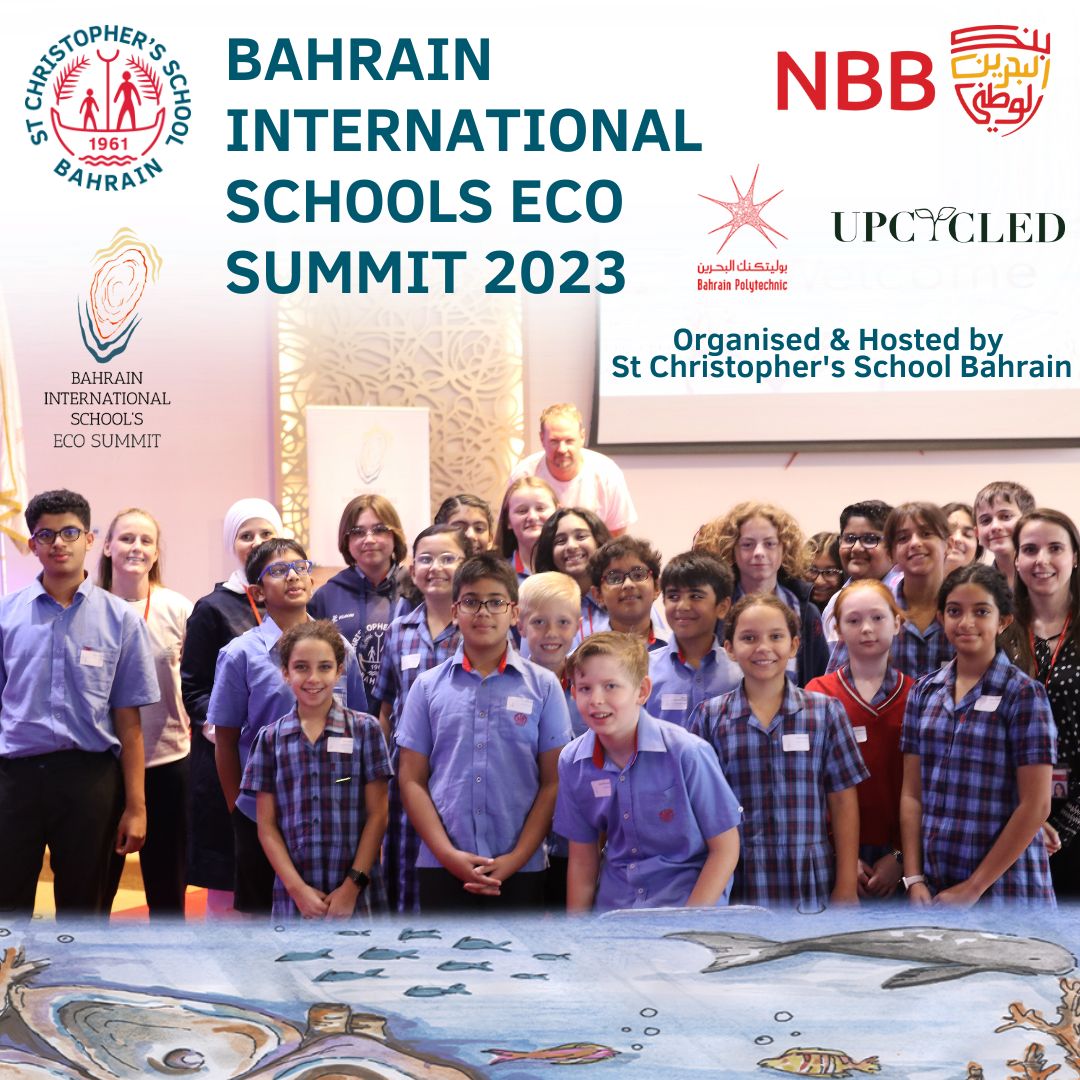 St Christopher's School Bahrain is proud to announce yesterday's launch of the inaugural 'Bahrain International Schools Eco Summit'. It was a 1-day event held yesterday at the Bahrain Polytechnic campus. It was organised and hosted by St Christopher's School Bahrain with the support of NBB, the Supreme Council for the Environment, Bahrain Polytechnic and Upcycle Bahrain.

The Bahrain International Schools Eco Summit 2023 'Bahrain - Hear our Voice' was the first event of its kind in Bahrain with the aim of schools and organisations sharing knowledge and collaborating on the incredible eco projects currently happening all over the island.

"There is a huge amount of great sustainable practice taking place in schools and organisations around Bahrain, but this is not always shared sufficiently. The aim of the summit is to share good practice amongst schools, whilst also showcasing Bahraini organisations and their sustainability programmes. A key focus is how students can support these programmes and take action themselves at home or in school" said Mark Jones, Organiser, St Christopher's School Bahrain.

This free event was attended by almost 300 students aged 10-16 from 16 different private schools in Bahrain with speakers and workshops from 5 different eco organisations, including the Supreme Council for the Environment, Reef Arabia, Nidukki, Learn to Grow, and Dr Earth. Students from 5 schools also presented their eco school projects to their peers.

The key priority of this Summit was to make it an annual event, hosted by different schools each year, in order for students to demonstrate the impact of their projects one year after the last Summit. The hope is that schools also begin to work collaboratively on each other's projects, thereby growing the positive impact of their work.