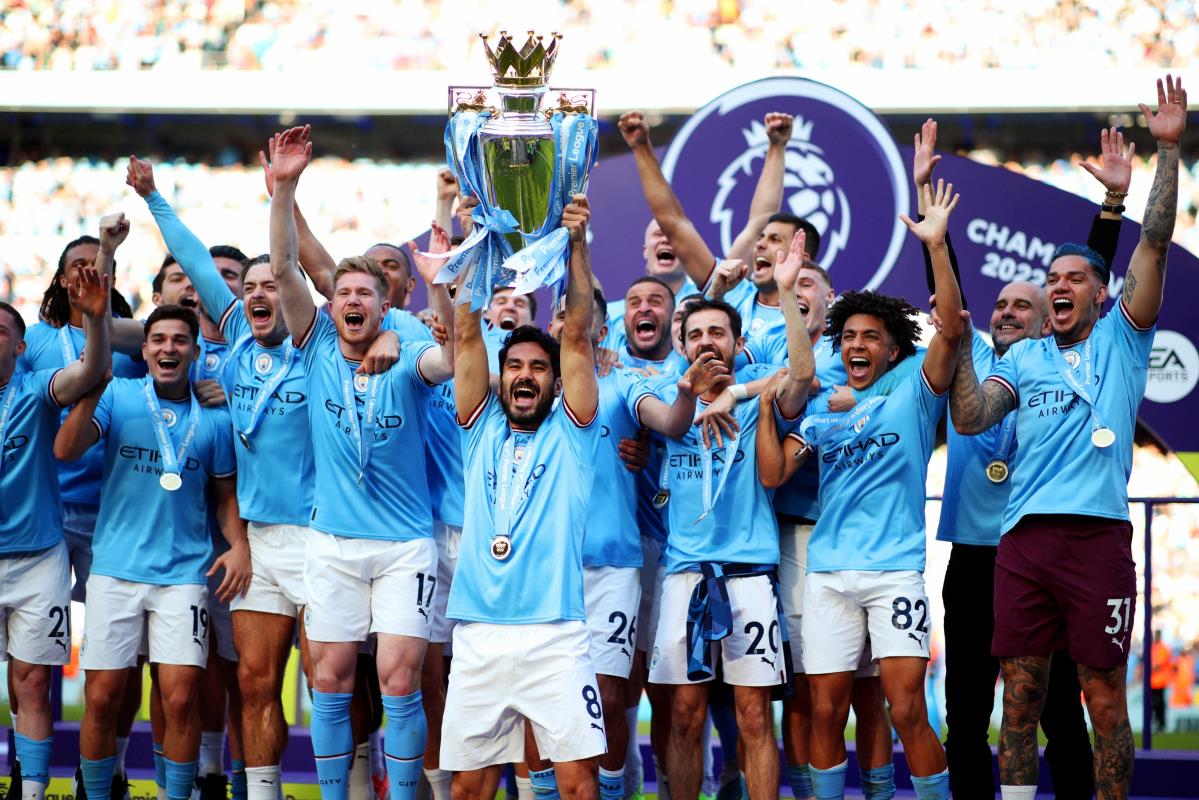 The 2022/23 Premier League season wrapped up after a thrilling final matchday. Although the champions had already been crowned and the top 4 had been virtually decided, we still saw teams battling it out to avoid relegation.
This year we saw a fascinating title fight between Arsenal and Manchester City, the club from North London sat on top of the league table for 248 days. But a bad run of form towards the end of the season allowed rivals Man City to snatch the title away. Following Arsenal's 0-1 loss to Nottingham Forest, Man City had officially won the league. City then lifted the trophy at the Etihad after a 1-0 victory against Chelsea.
Newcastle secured Champions league football for the first time since the 2002/03 season. Despite Liverpool's late season resurgence, they weren't able to get a spot in next year's Champions League, they will instead play in the Europa League next season.
The relegation battle came down to the very final matchday of this season, the teams with something to fight for included Leeds, Leicester City, and Everton. Leeds were unable to get the necessary 3 points from their game against Tottenham as they lost 1-4. Leicester did all they could on their end with a 2-1 win over West Ham, however for them to survive they needed Everton to either draw or lose. However, it wasn't their day, a goal from Doucouré saw Everton grab a crucial 3 points and avoid relegation. For the 2015/16 League champions, Leicester, Doucouré's goal was the one which sent them out of the Premier League.
For a more detailed overview of the final matchday of the 2022/23 Premier League season head over to www.thevsportsblog.com. Where you'll also find the latest news about sporting events around the world.