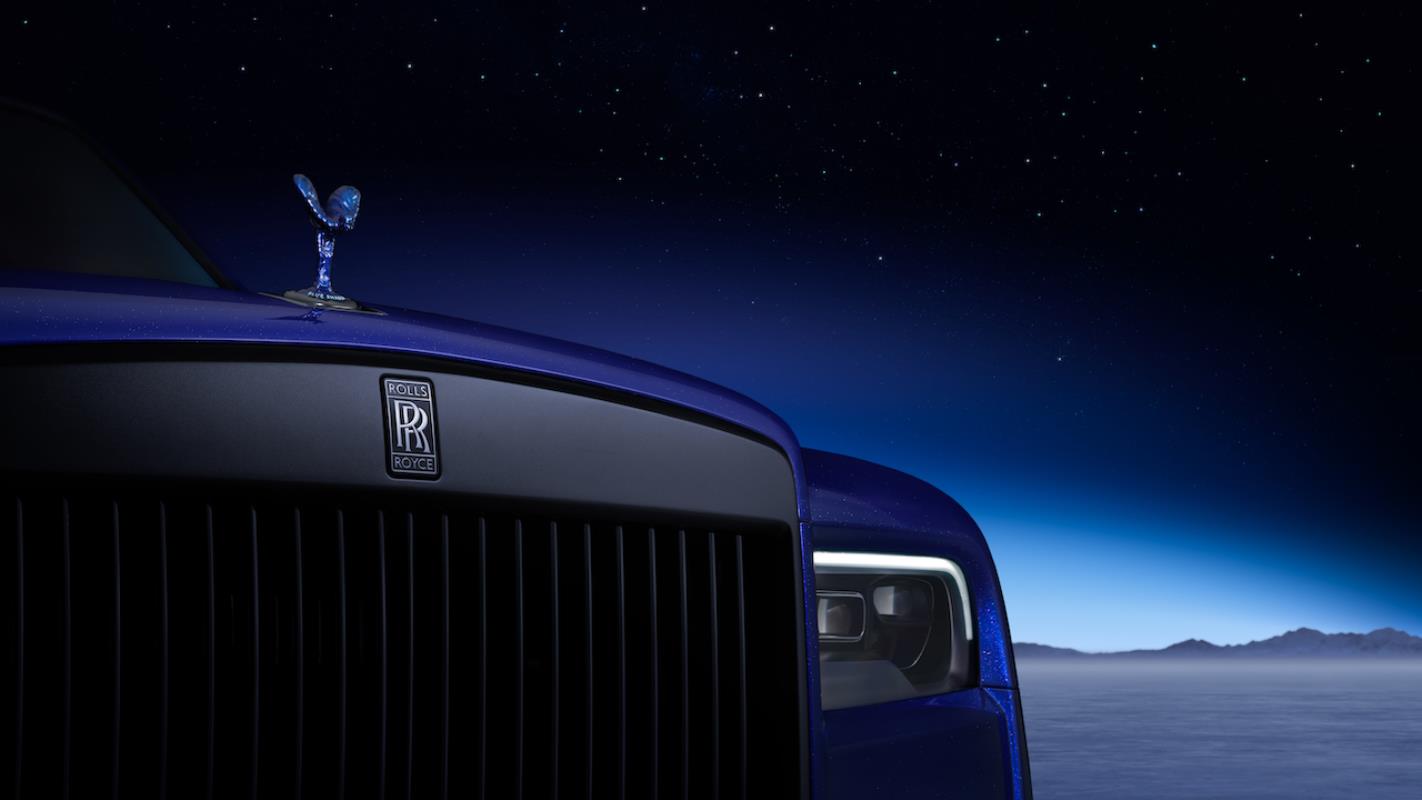 "With Black Badge Cullinan Blue Shadow, we venture to the fabled Kármán Line, where the constraints of Earth give way to the infinite freedom of outer space: a zone of incomparable beauty, mystery and boundless possibility. In creating Blue Shadow, the Bespoke Collective of designers, engineers and craftspeople captured this spirit by embarking on their own voyage of discovery, once again pushing the boundaries of craftsmanship. Blue Shadow is a testament to our relentless pursuit of perfection and a celebration of the spirit of exploration, designed for the unique individuals who expand horizons and represent the very best of human endeavour."
Torsten Müller-Ötvös, Chief Executive Officer, Rolls-Royce Motor Cars
Rolls-Royce is delighted to present the stunning Black Badge Cullinan 'Blue Shadow' Private Collection, exploring the beauty and mystery of space. For this unique creation, leading Rolls-Royce designers drew inspiration from the Kármán Line, the invisible boundary 62 miles above the Earth's surface, where our planet's atmosphere ends and outer space begins.
In this mystical, ethereal region, the blue of the sky we see on Earth fades into the blackness of space, creating an intense dark-blue zone where darkness becomes visible. It is a beautiful, silent, mysterious world reserved for a select and adventurous few, perfectly encapsulating the essence of Blue Shadow.
This new Bespoke interpretation of Black Badge Cullinan is available exclusively through the marque's Private Offices and is strictly limited to just 62 examples globally, one for every mile from Earth to the Kármán Line.
· Rolls-Royce Motor Cars unveils stunning Black Badge Cullinan 'Blue Shadow' Private Collection
· Inspired by the Kármán Line - the mysterious invisible boundary 62 miles above the Earth's surface, where outer space begins
· Limited to 62 examples worldwide, available exclusively through Rolls-Royce Private Office
· 'Edge of Space' fascia artwork finished in lacquer incorporating blue and clear glass
· 'Lunar' Starlight Headliner features 250,000 stitches and 1,183 fibre-optic 'stars'
· Leather seating with 75,000 individual perforations creates unique impression of 'Earth from space'
· A matching Bespoke car cover, luggage set and 1:8 scale model replica of Blue Shadow available to commission