Al Ain: The National Institute for Health Specialties (NIHS), the national body responsible for oversight of the professional development of the health workforce sector, has awarded the Mohammed Bin Rashid University of Medicine and Health Sciences (MBRU) a full institutional accreditation, after fulfilling the standards for postgraduates residency and fellowship programs.
Dr. Mohammed Al Houqani, Secretary General of NIHS, stated, "The NIHS is pleased to award the MBRU a certificate of institutional accreditation. As one of the foremost higher education institutions in the field of medicine and health, the university has played a prominent role in elevating the standards of health education and graduating exceptional healthcare cadres."
He added, "The MBRU demonstrated several prominent positive factors that led to its qualification for the institutional accreditation certificate. These factors include the governance of medical education, the availability of resources and the training environment in their training sites, including Primary Health Centers, Rashid Hospital, Dubai Dental Hospital, Latifa Hospital, Dubai Hospital, Al Jalila Children's Specialty Hospital, and Hatta hospital."
Dr. Mohammed Al Houqani concluded, "The pediatrics program at Al Jalila hospital, which includes 60 residents, has been accredited in accordance with 5 key areas: governance, training environment, residents/fellows, faculty members, and continuous improvement and innovation. These areas adhere to high-level professional standards that we strive to uphold in order to enhance the capacity of the health workforce and improve the medical services provided to all residents of the UAE."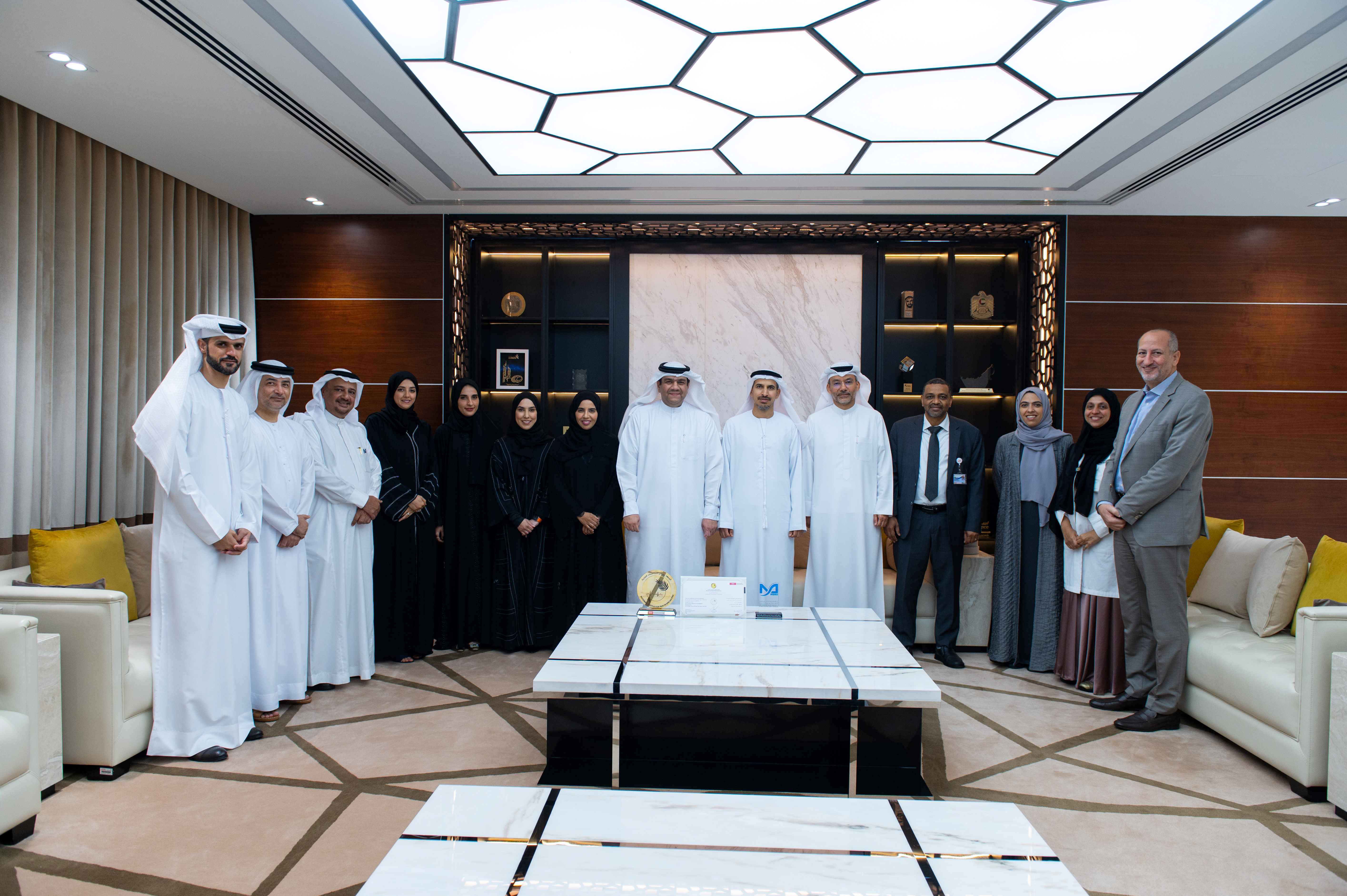 For his part, Prof. Alawi Al Sheikh-Ali, Chief Academic Officer of the Dubai Academic Health Corporation (DAHC) and Provost of MBRU, expressed his happiness with this achievement. He emphasized that it was the culmination of the tireless efforts of DAHC represented by MBRU. As the first academic health system in Dubai, the corporation is committed to providing excellent postgraduate medical programs. These programs aim to prepare and develop specialized and qualified local professionals to meet future healthcare requirements, aligning with the corporation's vision: "Together We Advance Health for Humanity."
Prof. Alawi Sheikh Ali further stressed, "This achievement is a first step towards developing more accredited residency and fellowship programs in various medical specialties in the future. These programs will contribute to preparing a promising generation of future healthcare leaders. They will keep pace with the efforts and aspirations of the Dubai government in strengthening the emirate's position as an active and influential center in the healthcare sector, serving all of humanity."
Based at UAEU, the National Institute for Health Specialties (NIHS), was established by a Cabinet decree with the aim to enhance the quality of medical education by accrediting hospitals and conducting specialized professional exams in line with the best international standards. Additionally, the institute conducts workshops and evaluation visits to introduce accreditation requirements with the goal of implementing the highest standards of training and evaluation. Through these efforts, the institute ensures the improvement and advancement of the medical education system in the country.