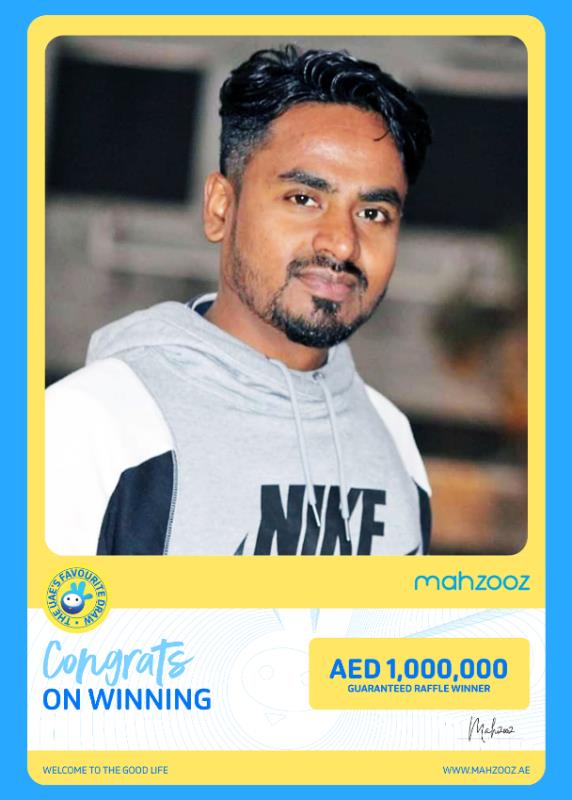 Mahzooz, the UAE's leading weekly draw with the highest and most frequent pay-outs, is delighted to announce MD Shahin as the fortunate recipient of the raffle prize of AED 1,000,000 in the 146th weekly draws. Mahzooz, poised to announce changes to its current prize structure, has yet again drastically changed the fortune of Saudi-based single expat by awarding him a life-altering prize.
This exciting win marks an incredible moment for MD Shahin, originally from Bangladesh, who currently lives and works in Dammam, Saudi Arabia.
The 31 years old is a dedicated and hardworking supervisor who works for a private contracting company, has always remained committed to participating in Mahzooz draws ever since he was introduced to the draw almost a year ago through Facebook.
MD Shahin's winning moment came as a complete surprise. Alone at the time, he received an email notification from Mahzooz announcing him as the winner of the weekly raffle prize being the holder of the raffle ID number 38225819.
Overwhelmed with disbelief, he immediately logged into his Mahzooz account to verify the astonishing news, and there it was—the life-changing prize of AED 1,000,000.
"I was shocked and speechless when I realized I had won," he exclaimed. "I couldn't believe my eyes when I saw the amount in my Mahzooz account. It's the first time I've seen so many zeros in my account. Winning such a substantial sum makes me incredibly grateful for this opportunity"