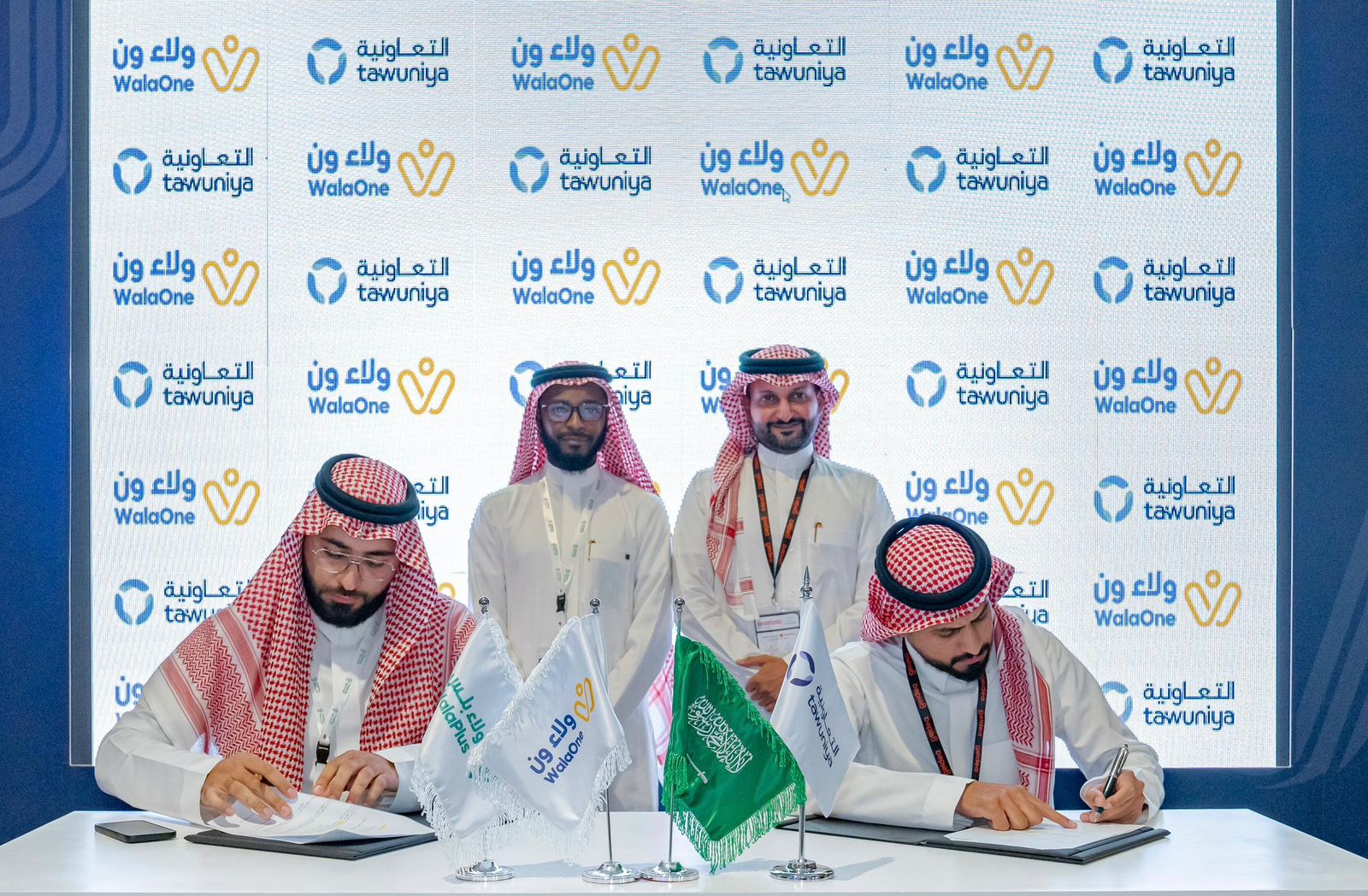 Wala Plus, a leading company in the field of well-being, loyalty, and reward programs for employees and customers, has signed a partnership agreement with the Tawuniya Insurance Company, the largest insurance company in Saudi Arabia, the Middle East, and North Africa.
Under this partnership, "Wala One" program offered by Wala Plus will be the strategic partner of the Tawuniya Insurance Company, to provide the best offers, discounts, and benefits to auto insurance customers.
"Wala One" is a digital platform that enables companies and brands to activate their loyalty and reward programs for their customers, allowing them to collect points in a single digital wallet and redeem them for special benefits such as offers and discounts.
On the occasion of signing the agreement, Ryan Saleh, the founder and CEO of Wala Plus, expressed his joy in forming this partnership with the Tawuniya Insurance Company, praising the keen interest he saw in the Tawuniya Insurance's leadership to offer happiness and loyalty programs to their customers.
Ryan Saleh added, "We are always striving in Wala Plus to develop products and services that meet customer needs, in addition to collaborating with various companies and institutions to apply programs to improve quality of life and develop the economy and society. Our programs also contribute to providing services and rewards that elevate customer satisfaction levels."
On his part, Engineer Mansour Abu Thanin, the CEO of the Auto Sector at the Tawuniya Insurance Company, confirmed that the strategic partnership with Wala Plus will provide Tawuniya Insurance customers with a diverse range of special offers and discounts on a package of benefits and services offered by hundreds of well-known brands within the Kingdom, which contributes to maximizing the benefits that our customers get and thereby enhances their loyalty to the Cooperative.
He added, "We are always keen to launch programs with benefits that achieve added value for our customers, which drives us to form partnerships with successful entities that contribute to achieving these goals and to keep up with our customers' aspirations."