A new 814-bed Covid-19 treatment unit was opened in A'ali today.
The unit was opened by Supreme Council of Health (SCH) president and taskforce head Lt General Shaikh Mohammed bin Abdullah Al Khalifa at the Abdullah Bin Ali Kanoo Centre for the Diagnosis and Evaluation of Disability.
The new facility is being run by the Health Ministry.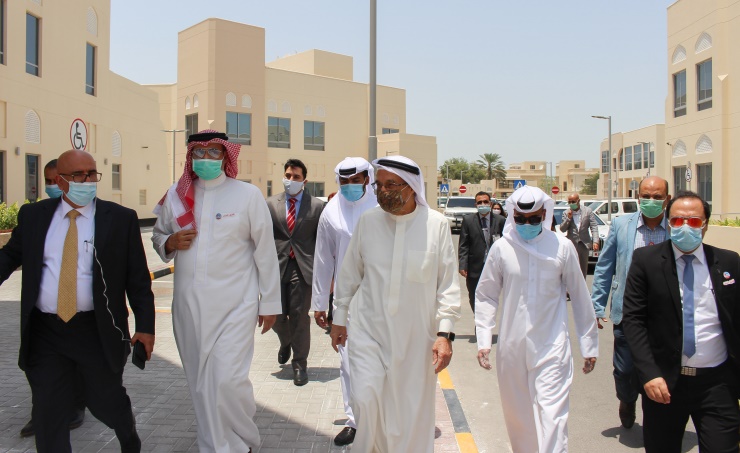 Lt Gen Shaikh Mohammed and other officials at the new treatment facility