Bob Arum, who promotes WBO welterweight champion Terence Crawford, said that he's in talks with Bahrain to host big events - including a unification with WBA welterweight champion Manny Pacquiao, according to BoxingScene.
Arum, the CEO of Top Rank, is using his connection with management company MTK Global to look into the possibility of Barhain hosting major fights.
"We hope we get Crawford and Pacquiao in action this year and through our friends at MTK, we are in serious talks with Bahrain for doing major fights there," Arum said. "I would love to do some big, big events in Bahrain.
"Let's see what happens. Everything is likely, everyone wants to do these big events until it comes time to put up the money! But I think with Bahrain we've got a good shot at getting it done."
MTK Global recently announced a working relationship with KHK Sports, Shaikh Khalid bin Hamad Al Khalifa's sports media project.
Arum had said that a Crawford vs Pacquiao contest was not possible without an audience - unless someone put up a lot of money to hold it behind closed doors.
Both Pacquiao and Crawford have expressed serious willingness to face each other.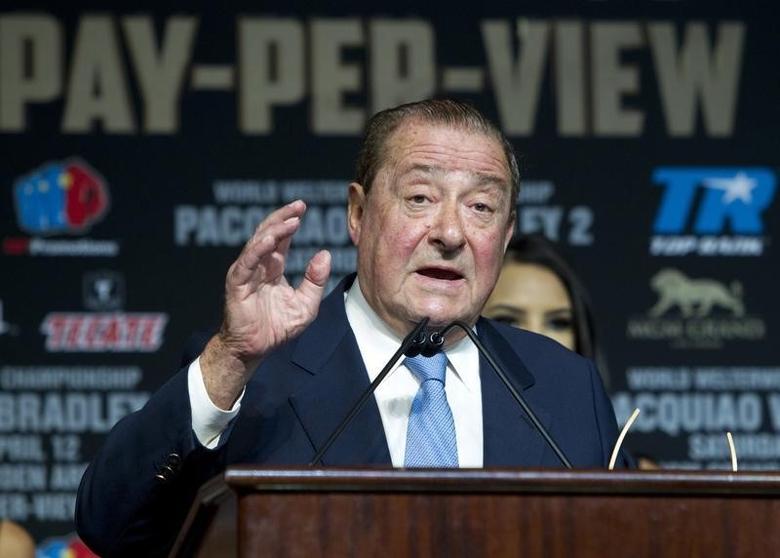 Promoter Bob Arum