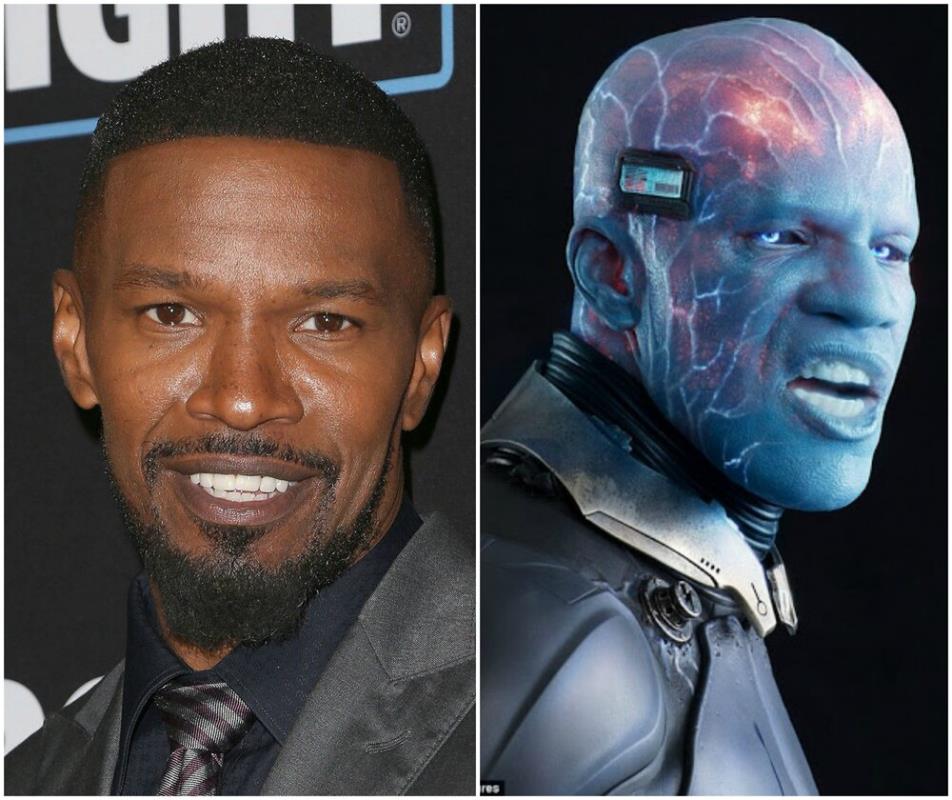 Jamie Foxx, who appeared as Electro in 2014′s The Amazing Spider-Man 2, is ready to take up the character in the blockbuster franchise once again.
According to The Hollywood Reporter, he will go up against the franchise's new Spider-Man, Tom Holland, in the follow up to 2019′s Spider-Man: Far from Home.
Electro — also known as an incarnation of Maxwell DillonA — is a member of The Sinister Six. He is a supervillain who becomes a living electric capacitor after a freak accident while working on a power line. Marvel has yet to release any information on the new superhero movie.
It is expected to star recent history-making Emmy Award winner Zendaya, Jacob Batalon, Academy Award winner Marisa Tomei and Tony Revolori.
The third of the new Spider-Man franchise aims to start production in Atlanta this fall and hit theaters December 2021 but will likely be delayed due to Covid.