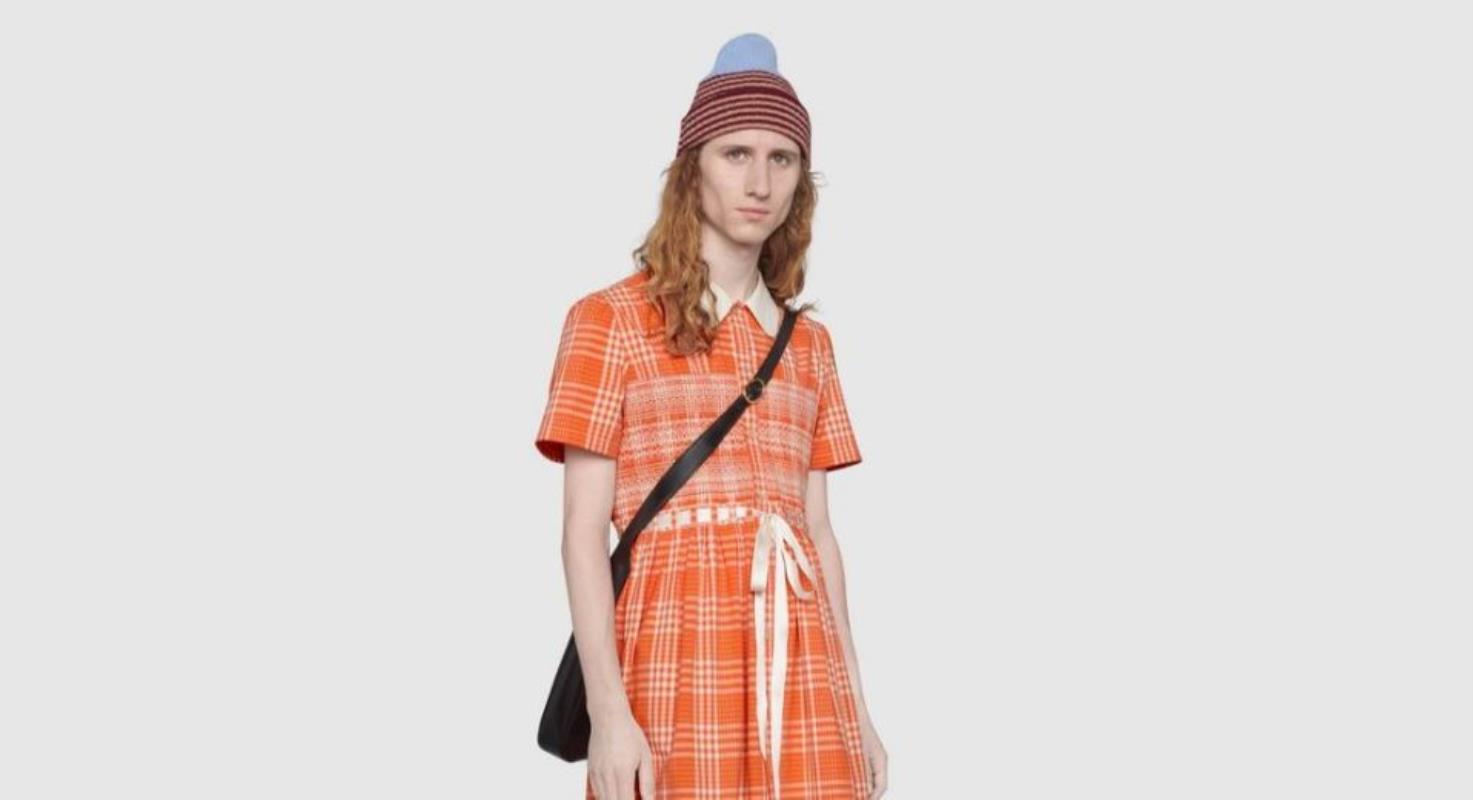 The luxury retailer designed an orange tartan dress costing BD827 (£1,700) to fight "toxic stereotypes".
The statement piece, which features a satin bow, is available on the brand's website as a 'Tartan cotton long smock shirt' inspired by 1990's grunge and Peter Pan.
The retailer wrote: "Inspired by grunge looks from the '90s and styled over ripped denim pants, this tartan smock in delicate colours reflects the idea of fluidity explored for the Fall Winter 2020 fashion show, disrupting the toxic stereotypes that mould masculine gender identity."
The 100 per cent cotton dress can be styled in chillier months with jeans.