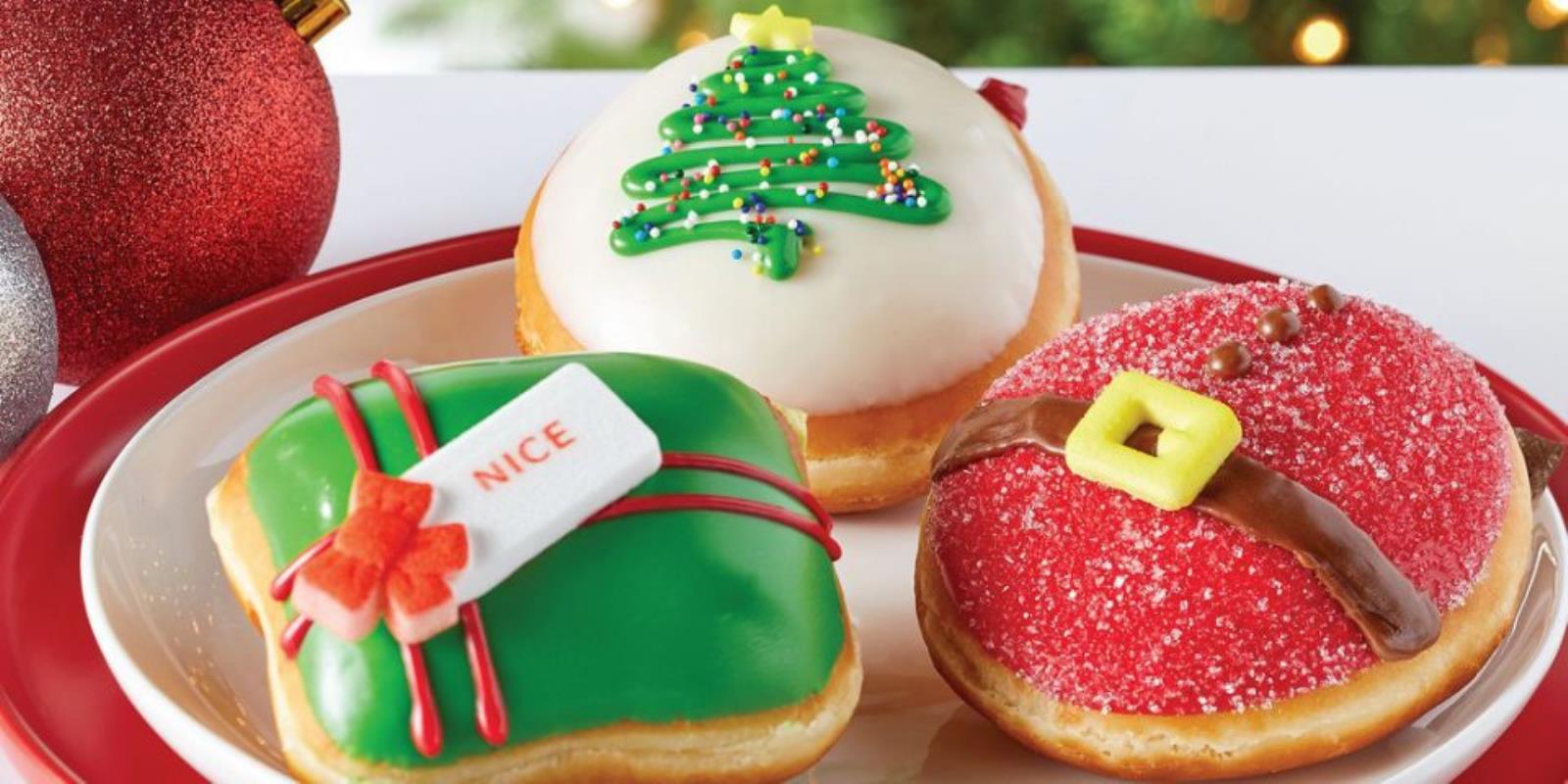 There are three Christmas-worthy donuts that will get you in the festive spirit in no time.
The Nicest Holiday Collection, that's being featured abroad, will be available from Nov 27 through Dec 24, with a limited-edition "gift-wrapped" dozen box. There are two new donuts called the Festive Tree Doughnut and Present Doughnut, but the Santa Belly Doughnut is making a comeback from last year.
- Festive Tree Doughnut: a Red Velvet Cake Batter-filled donut, dipped in cream cheese icing, and hand-decorated with a tree and star.

- Present Doughnut: A Sugar Cookie Kreme-filled donut, dipped in green icing, and decorated with a ribbon and sugar piece "nice" tag.

- Santa Belly Doughnut: A Chocolate Kreme-filled donut, dipped in red icing and granulated sugar, and decorated with chocolate icing and a sugar piece belt.