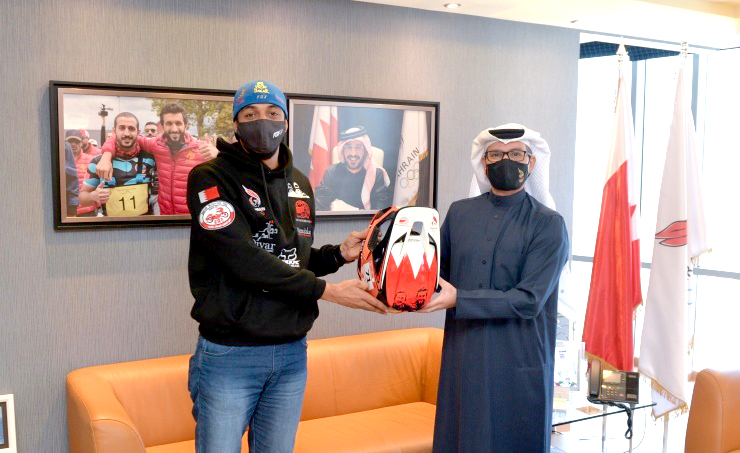 Motorcycle racer Salman Mohammed will take part in the Dakar Rally, which will kick off on Sunday and run until January 15 in Saudi Arabia, reports GDNOnline.
Bahrain Olympic Committee (BOC) secretary general Mohammed Hassan Al Nusuf received Mohammed who is stepping up preparations for the 2021 edition.
He expressed the committee's support to all champions representing Bahrain in major events, in line with the directives of His Majesty King Hamad's representative for Humanitarian works and youth affairs and Supreme Council for Youth and Sport (SCYS) chairman Shaikh Nasser bin Hamad Al Khalifa and SCYS first deputy chairman and BOC president Shaikh Khalid bin Hamad Al Khalifa.
Click here to read more.