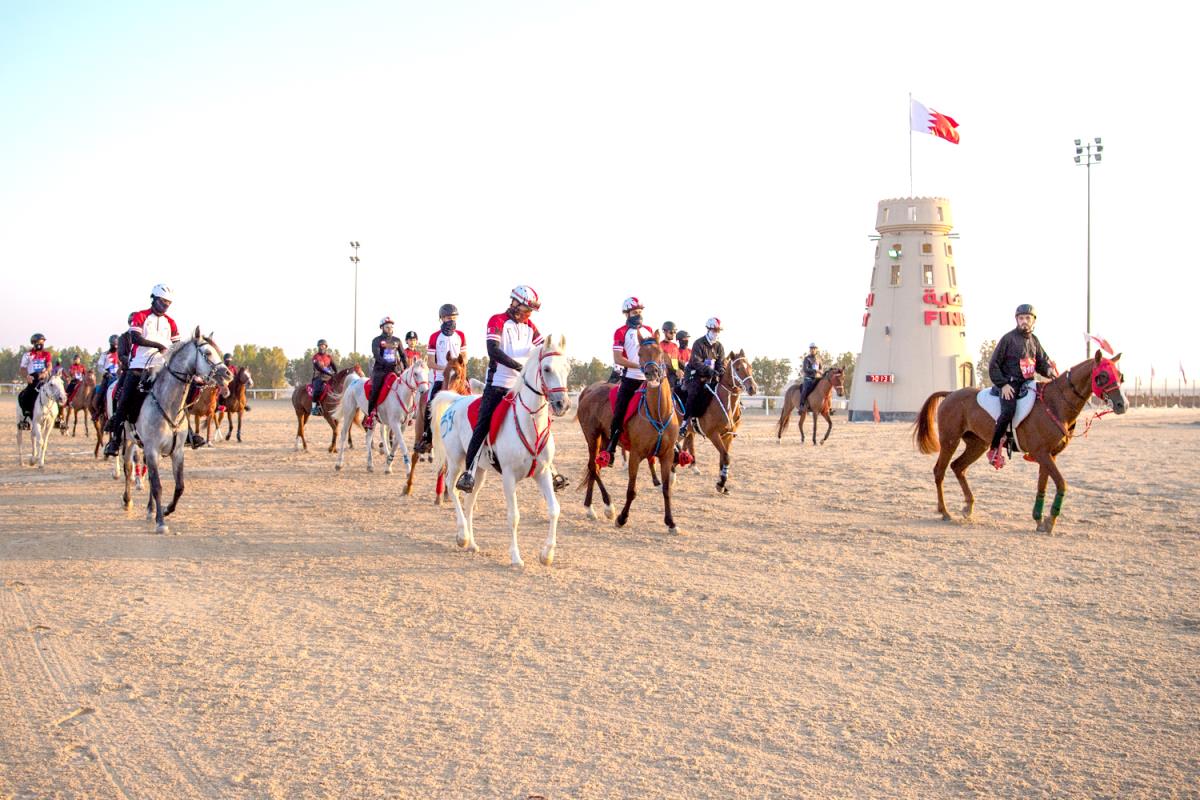 His Majesty King Hamad's representative for Charity World and Youth Affairs, Supreme Council for Youth and Sport (SCYS) chairman and Bahrain Royal Equestrian and Endurance Federation (Breef) honorary president Shaikh Nasser bin Hamad Al Khalifa yesterday attended the qualifiers for the Khalid bin Hamad Endurance Race, reports GDNOnline.
The race, which takes place today at the Bahrain International Endurance Village, has been organised on the directives of Shaikh Nasser and under the patronage of SCYS first deputy chairman and Bahrain Olympic Committee president Shaikh Khalid bin Hamad Al Khalifa.
The race will cover 120km, and will feature a wide participation. The contest, to be held over four stages, is expected to showcase fierce competition. Shaikh Khalid has approved cars as prizes for the top three winners.
Click here to read more.