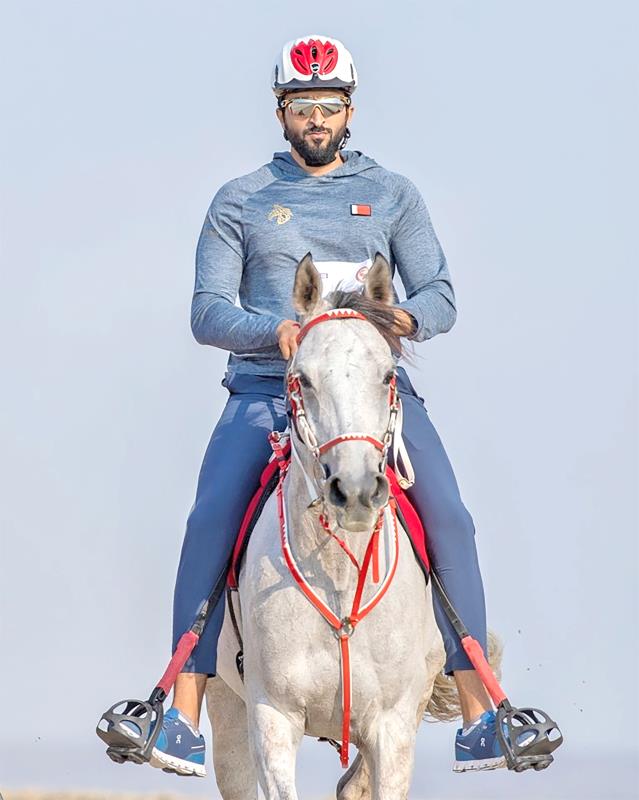 His Majesty King Hamad's representative for humanitarian work and youth affairs Shaikh Nasser bin Hamad Al Khalifa has achieved second place in the 160km race which was held as part of Khalid bin Hamad Cup, held at Bahrain International Endurance Village, reports GDNOnline.
Shaikh Nasser completed the race in 7 hours, 45 minutes and 37 seconds, while Fahad Hilal Al Khateri of the Victorious team came first in 7 hours, 20 minutes and 11 seconds, and his teammate Jaffar Mirza finished third in 7 hours, 45 minutes and 42 seconds.
Click here to read more.