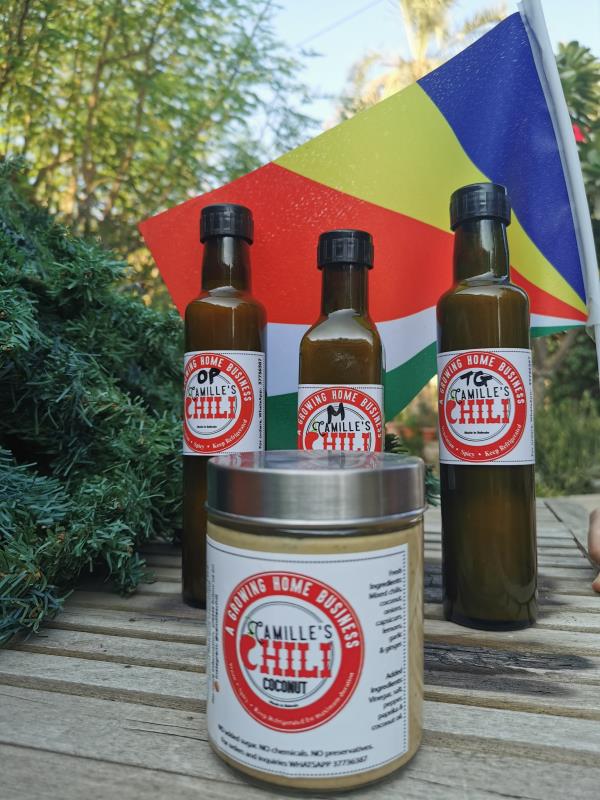 The home-made vegetarian chili, which is made with love by its founder Sam Camille, is packed full of flavour and each chili boasts its own unique kick.
The flavourful family includes:
- Mango (great to marinate chicken in and grill or eat with rice dishes).
- Tomato Garlic (wonderful with rice dishes and also makes for a great pasta sauce).
- Orange Pineapple (another great marinade and side for anything really be it meat or chicken).
- Lemon Ginger (ideal blend for seafood and for chicken).
- Coconut (mouthwatering flavour for curries and pasta dishes).
*At the moment, the seasonal Cranberry Chili edition is still available but are also selling out quick so get it while its still hot.
For orders or enquiries, follow @camilleschili on Instagram or WhatsApp 37736387.