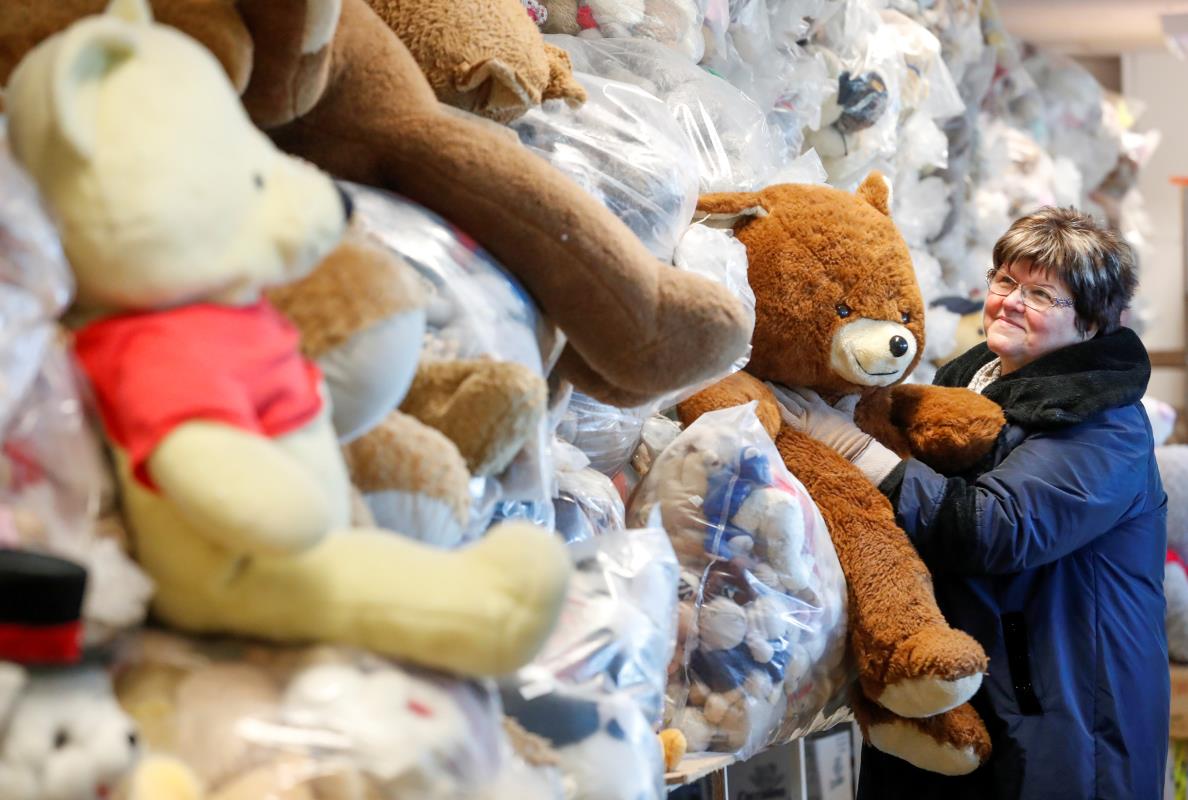 According to Reuters - In a small village in eastern Hungary, more than 20,000 teddy bears are "hibernating" in a warehouse, waiting for the pandemic to ease so they can bring joy to children in local nurseries.
Valeria Schmidt, nicknamed "Teddy Bear Mama", gives away bears to nurseries, pre-schools and needy families. Until the partial lockdown ends, she will continue to bag her bears in plastic.
The 62-year-old mother of four adults, said: "I give away teddy bears to make exhibitions for (children's) institutions, a kind of therapeutic teddy bear corner with about 30-50 bears which the children can play with. "Unfortunately, because of the virus situation, I cannot do these now."
She has been collecting teddy bears for 40 years and entered the Guinness Book of Records in 2019 for the world's largest collection of them.