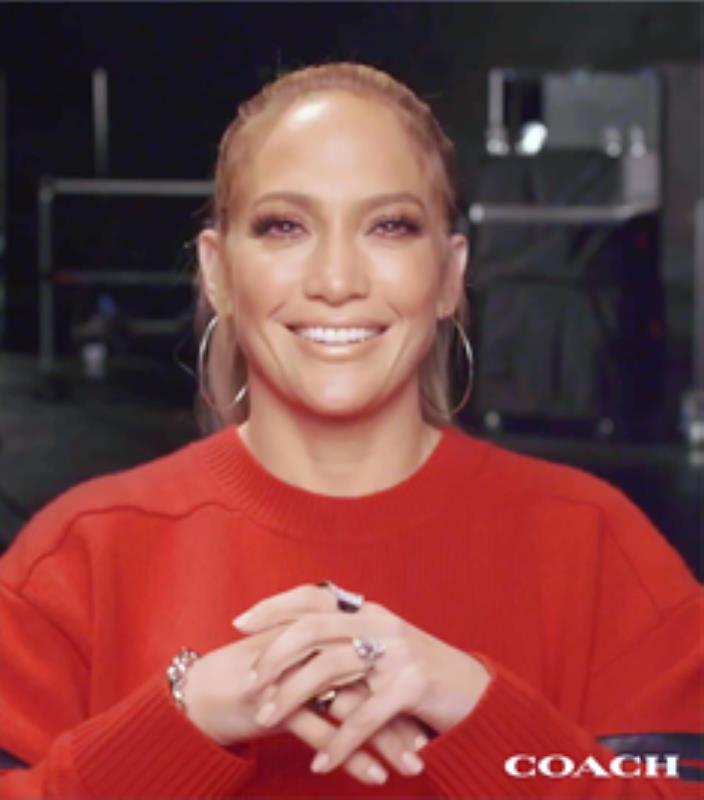 Coach Conversations is a monthly YouTube series about culture, community and creativity with first episodes featuring Jennifer Lopez and Michael B. Jordan.
Coach Conversations is inspired by Coach's belief that all should have the freedom to express who they really are and the power of positivity and gratitude toward those who helped us on our paths.
"Coach Conversations is about building a two-way dialogue," said Coach creative director Stuart Vevers. "It features authentic and inspiring conversations with our Coach Family and friends, and it celebrates something I've always believed about fashion: that it should be about community."
The debut episode kicks off with Jennifer Lopez and Jay Shetty, a former monk-turned-purpose coach. Titled "What's Your Calling?" the conversation touches on themes such as finding your purpose, the difference between a "calling" and a "career," and why striving for your best makes all the difference.
"There is so much pressure around finding your purpose, and I do think you have to listen to yourself, and the words you tell yourself," said Lopez. "What you say becomes your reality. When something really speaks to you—a mission, a calling, a purpose—you need to trust that you're the right person to manifest that."
The second episode, launching in February to coincide with Black History Month, will feature actor, producer and Coach ambassador Michael B. Jordan along with Grammy-nominated hip hop artist Cordae.
Coach Conversations will drop each month to mark such moments as International Women's Day, Earth Day and Pride, among others.