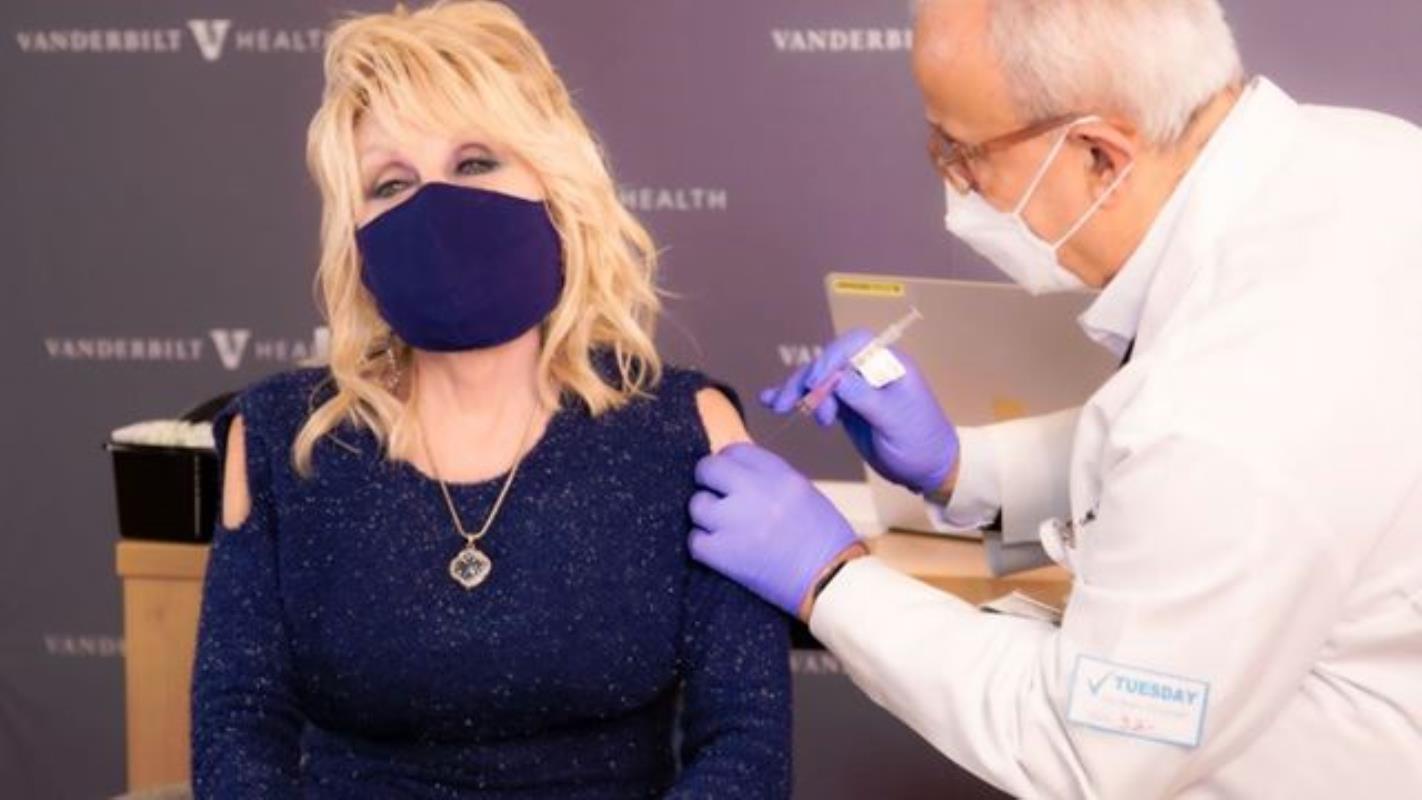 The cold-shoulder top is making a comeback after Dolly Parton rocked the style for her Covid-19 vaccine.
The 75-year-old country superstar helped fund the Moderna vaccine and while many praised Dolly for the work that she did to get the vaccine distributed, others shouted out her next big move of bringing the open-shoulder style back for the sake of practicality.
Others followed suit while taking the vaccine saying that this was the perfect top to wear when getting it.