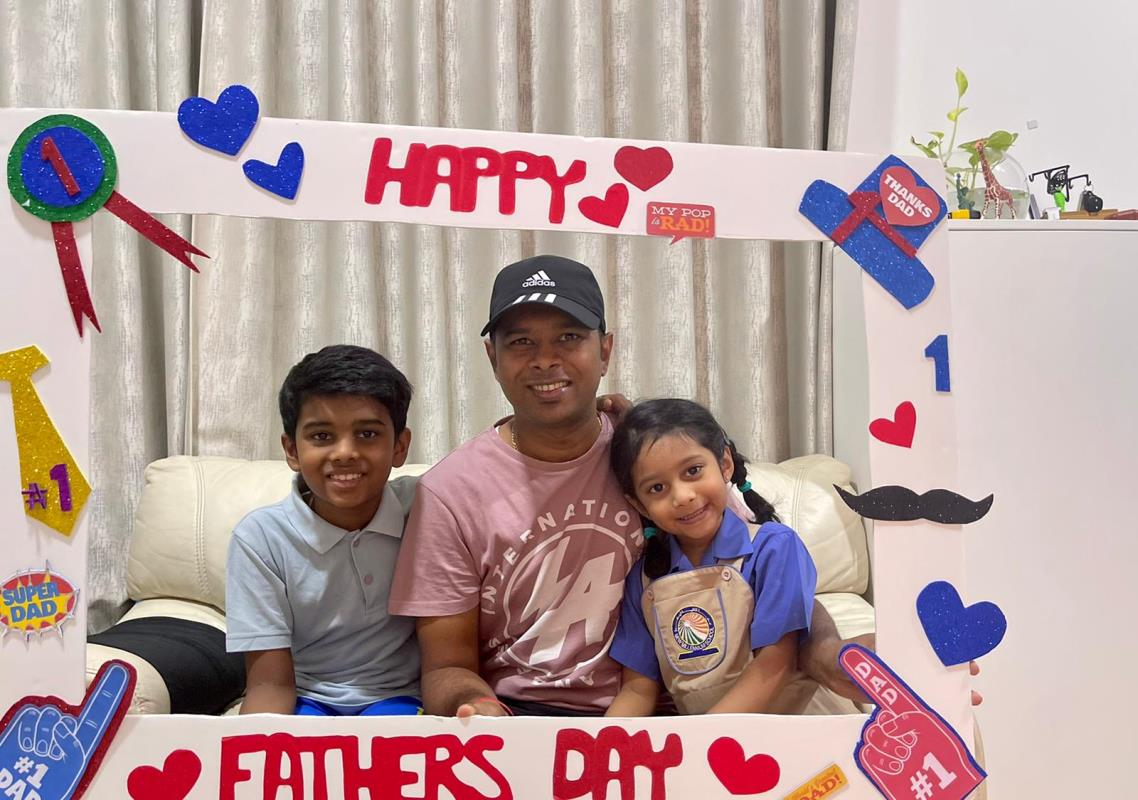 Students of New Millennium School celebrated Father's Day through Virtual platform on 20th June 2021.
Fathers were invited to the online classes wherein the students gave greeting cards to them and served them with their favourite dishes.
Series of activities, displaying the creativity of children, were conducted through the digital classes to honour and acknowledge all fathers. Students were involved in hands-on activities like designing Father's day cards ,photo frames, dancing and block building games, Clay modellings, Milk shake making, cake making, Sandwich making, Poems and speeches were presented to express their love to their father.
The Pious bond of love and affection between the father and the child was quite visible when the students sat with their fathers all through the celebration.
Principal, Mr. Arun Kuumar Sharma in his message expressed his heartfelt gratitude to all the fathers around the world and also urged the children to support and respect their fathers who have been constantly striving to keep the family in comfort and safe, during this hour of crisis.
Chairman Dr Ravi Pillai and Managing Director Mrs Geeta Pillai applauded the students and the teachers for their contribution in making the day so special for the fathers and extended their wishes to all the fathers.