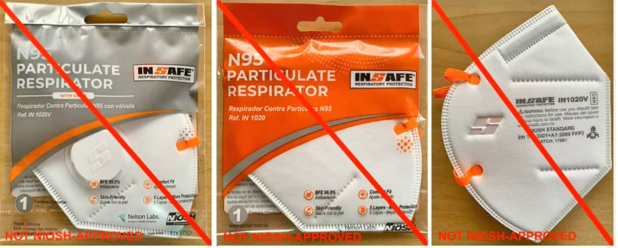 Counterfeit face masks and thermometers were seized by inspectors from the local market, revealed a senior official, in a crackdown to help avoid a major headache for the health authorities tackling the Covid-19 pandemic.
The substandard face coverings could have spread the virus to unwitting members of the public trying their best to keep safe and not spread the illness and keeping a temperature check was another means of making sure they had not caught it.
Inspectors at the National Health Regulatory Authority (NHRA) also encountered the prevalence of devices sold with the promise of disinfecting the air around a person alongside unsubstantiated anti-coronavirus claims last year.
NHRA medical equipment engineer Omar Mohamed revealed that the authority seized at least five types of face masks that were falsely marketed as certified by US federal agency NIOSH (National Institute for Occupational Safety and Health).
Read More - www.gdnonline.com