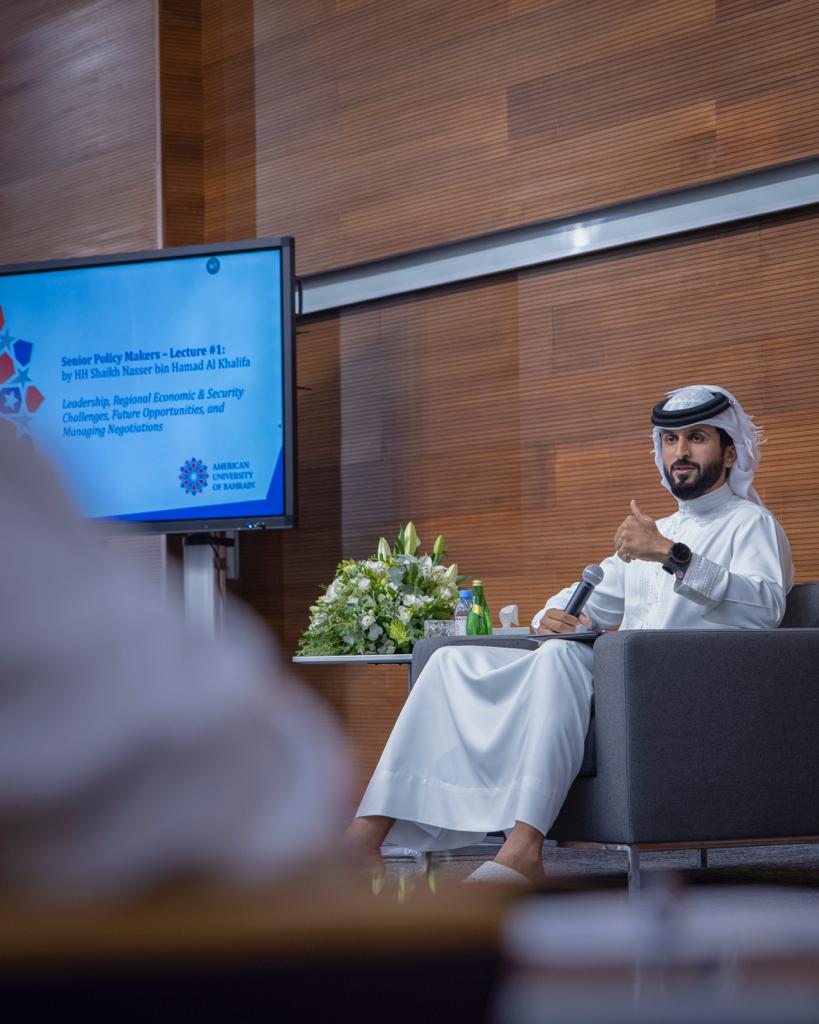 His Majesty King Hamad's representative for humanitarian work and youth affairs Shaikh Nasser bin Hamad Al Khalifa has highlighted the huge strides made by Bahrain in the education field.
He was visiting the American University of Bahrain yesterday, where he met its educational and administrative staff.
In an open meeting with the students, Shaikh Nasser answered the students' queries and encouraged them to continue their quest for knowledge.
Read More - www.gdnonline.com