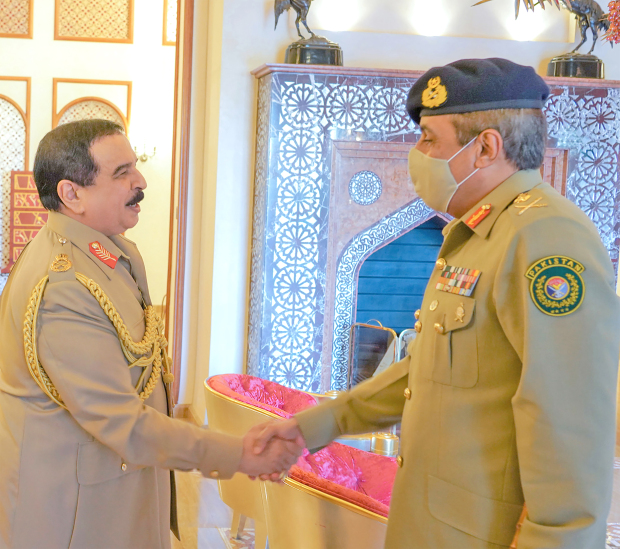 His Majesty King Hamad has praised strong relations binding Bahrain and Pakistan.
He stressed steadily-growing ties on all levels, particularly military and defence co-operation. This came as he received at Safriya Palace Chairman Joint Chiefs of Staff Committee of the Pakistani armed forces General Nadeem Raza, who conveyed to the King greetings from Pakistani President Arif Alvi and Prime Minister Imran Khan, wishing Bahrain and its people further progress and prosperity.
The King also extended greetings to President Alvi and Prime Minister Khan, wishing the people of Pakistan further progress and prosperity.
He pointed to the advanced level of relations, stressing the importance of such visits which reflect mutual keenness on further bolstering co-operation.
He commended the contributions of the Pakistani community to Bahrain's development and progress across all fields.
His Majesty stressed Pakistan's honourable stances to maintain regional security and stability. Major regional and international developments and issues of common concern were discussed.
Read More - www.gdnonline.com