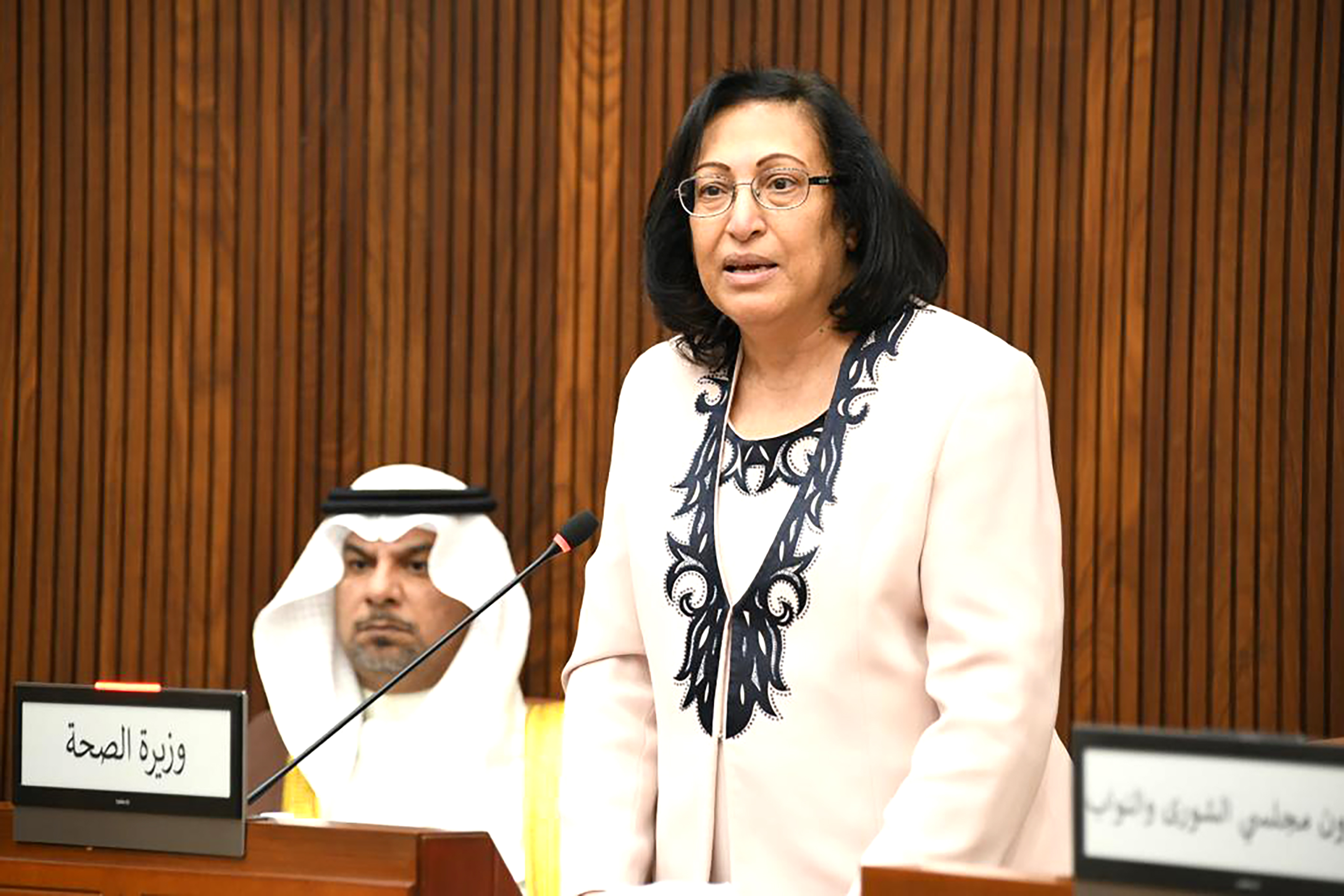 Bahrain's robust health system can withstand any challenges thrown at it, declared a top minister.
The system did not collapse despite the intense pressure exerted by the coronavirus (Covid-19) pandemic, thanks to the dedicated efforts and sacrifices of the medical personnel, said Health Minister Faeqa Al Saleh.
She was addressing the Shura Council during its weekly session at the National Assembly headquarters in Gudaibiya yesterday.
Her comments came during a vote on a royal decree to establish the Prince Salman Medal for Medical Merit issued by His Majesty King Hamad during the legislative recess.
The Shura Council unanimously approved the decree which was also unanimously approved by MPs earlier this month.
"We are all working to get life back to normal," said Ms Al Saleh, adding that efforts to strengthen the health system began in December 2019 even before the outbreak of Covid-19."
She added that to combat the pandemic, co-ordination teams were formed following directives by His Royal Highness Prince Salman bin Hamad Al Khalifa, Crown Prince and Prime Minister, and from it stemmed the National Taskforce for Combating the Coronavirus (Covid-19).
Read More - www.gdnonline.com