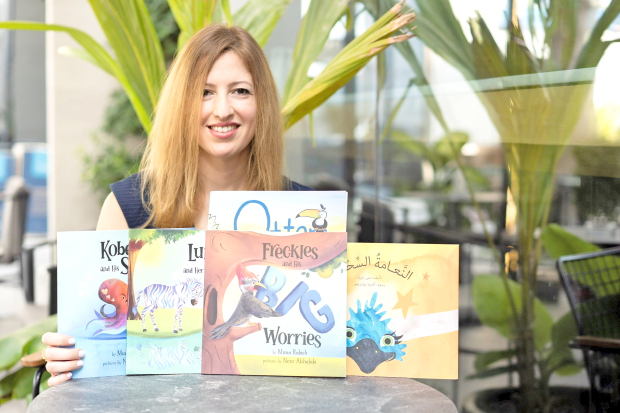 Bahrain based author Muna Rabieh is launching three new children's books today, synthesising difficult emotions into colourful animal characters.
The 35-year-old banker-turned-author has already published two children's books built around animals – The Magical Ostrich in 2015 and Otter in 2019 – and her three new books – Kobe and His Sudden ANGER, Luna and Her Blue Stripes and Freckles and His BIG Worries – will be showcased during a book-reading today.
"During the past year, I decided to write as many stories as I possibly could because they're a great way to deliver important messages to children and hold space for them by creating worlds that may reflect their experiences," Ms Rabieh told the GDN.
Read More - www.gdnonline.com