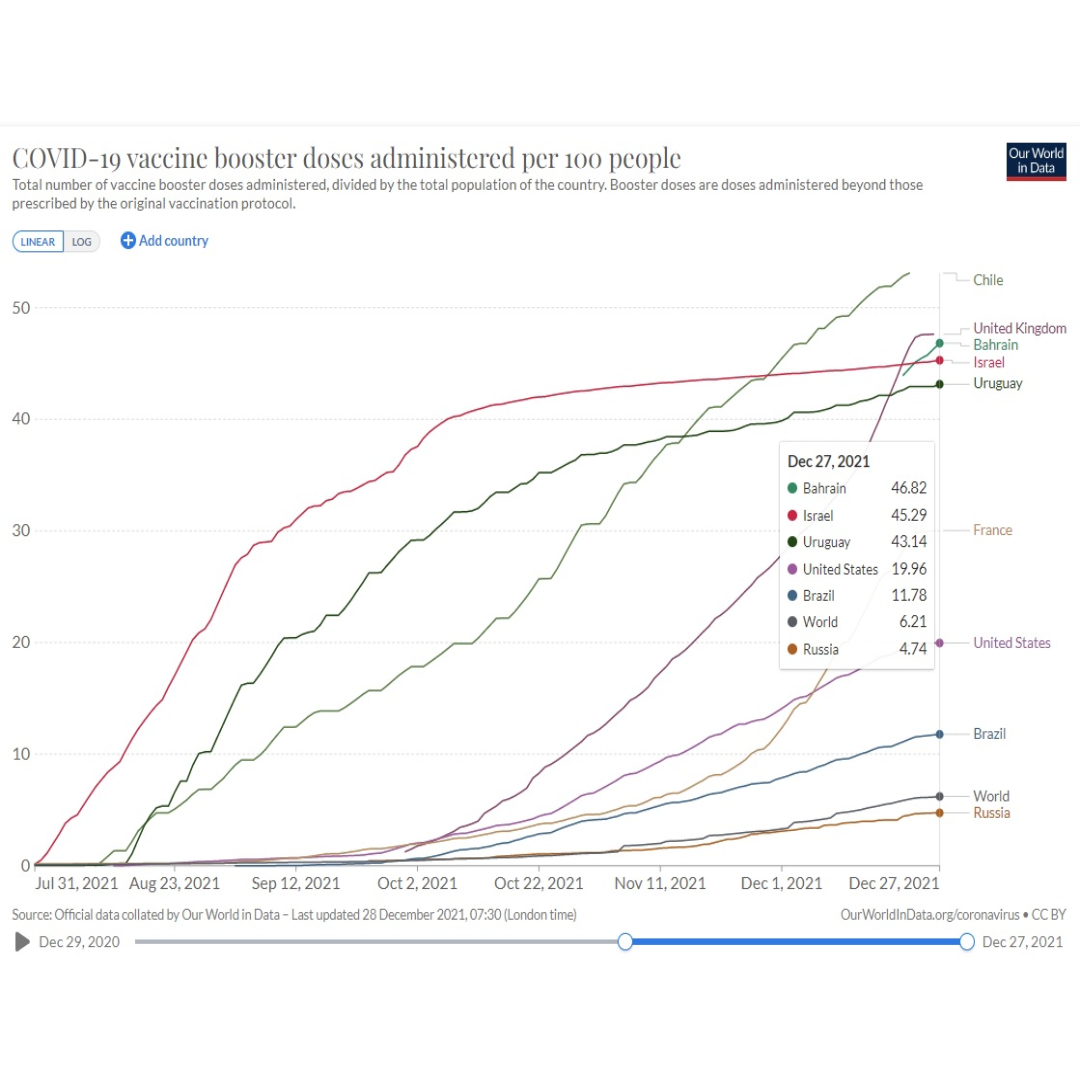 BAHRAIN leads the world in the number of Covid-19 booster shots administered per 100 people, it has emerged.
According to the scientific online publication 'Our World in Data', the distribution rate of the third vaccine jab in the kingdom is 46.82 as of Monday.
Second on the list is Israel (45.29), followed by the UAE (34.6), South Korea (31.09), and Mongolia (26.94), in that order.
Kuwait (8.8) is ranked 12th, Saudi Arabia (5.32) 16th, and Oman (0.62) is 22nd.
According to Our World in Data, the rate is the "total number of vaccine booster doses administered, divided by the total population of the country."
National Taskforce for Combating Covid-19 monitoring committee head Dr Manaf Al Qahtani took to Twitter, describing the milestone as a major 'pre-emptive measure' adopted by Bahrain to fight Covid-19.
Read More - www.gdnonline.com