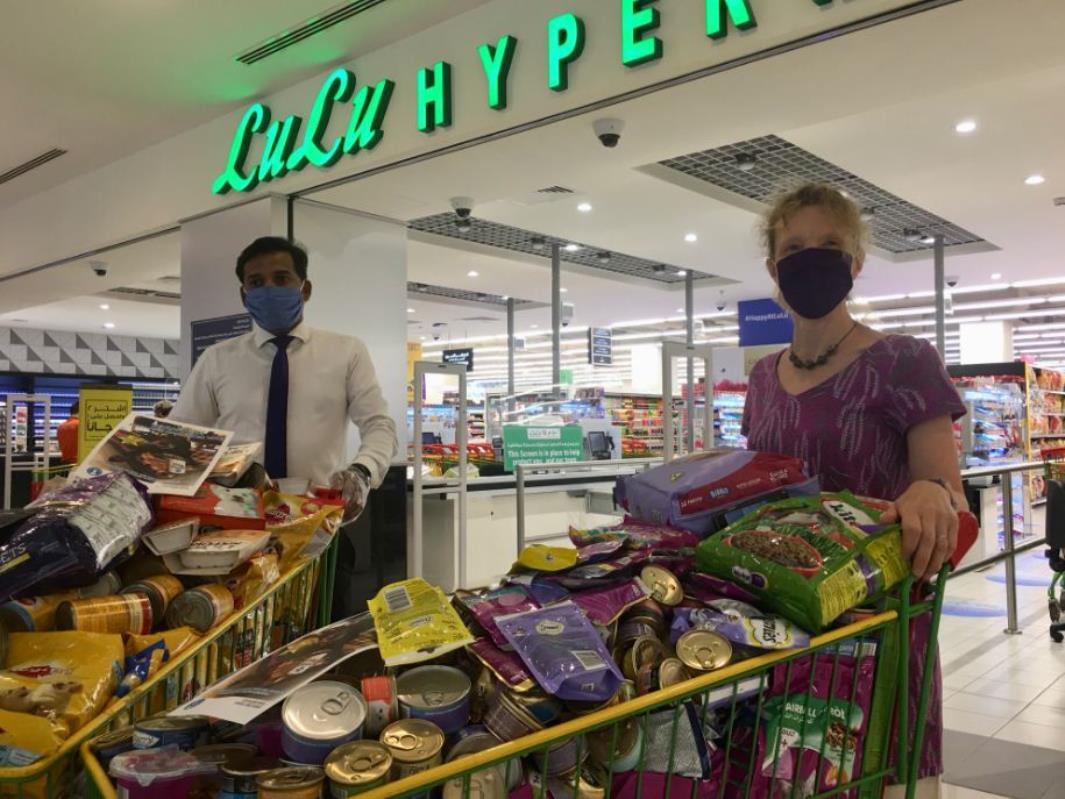 Lulu Hypermarket has donated BD500 worth of pet food to two animal rescue and charity groups which have been hard hit by the general slowdown caused by the Covid-19 crisis.
Saar branch manager Aras N A handed over trolley loads of goodies at Atrium Mall to animal charities supporter Sarah Clarke who has been running a 'Just One Can' pet food donation appeal.
"I'm absolutely delighted that Lulu has donated dog and cat food to BSPCA and BARC," said Sarah. "It takes a big heart to connect with the most vulnerable and Lulu has proven it takes its community duties very seriously indeed.

"Animal rescue charities have been badly hit by the Covid-19 crisis due to the lack of fund-raising opportunities. Pet food is a major component of this care and canned cat food is particularly in short supply. Lulu's charitable gesture is a powerful affirmation that, together, we can all help our four-legged friends.

"The Lulu donation is the equivalent of more than 1,600 cans and packages which will help the BSPCA and BARC enormously at this difficult time."
Juzer Rupawala, director of the Lulu Group, said the gesture was a way of reaching out to animal care groups which serve creatures that cannot speak up for themselves.
"Lulu Hypermarket recognises that caring for them and supporting animal charities is a responsibility we must share and are happy to be a part of this animal care movement in Bahrain," he added.
The Just One Can Appeal was launched during Ramadan to celebrate the 15th birthday of Sarah's rescue dog, Baloo, who regularly brings joy and laughter to autistic children and those with communication challenges at the RIA Institute. So far more than 2,000 cans have been donated.
Cans of pet food can still be dropped off at RIA, Delmon Boarding Kennels & Cattery and Bed N Biscuits. For more details call 38338064.