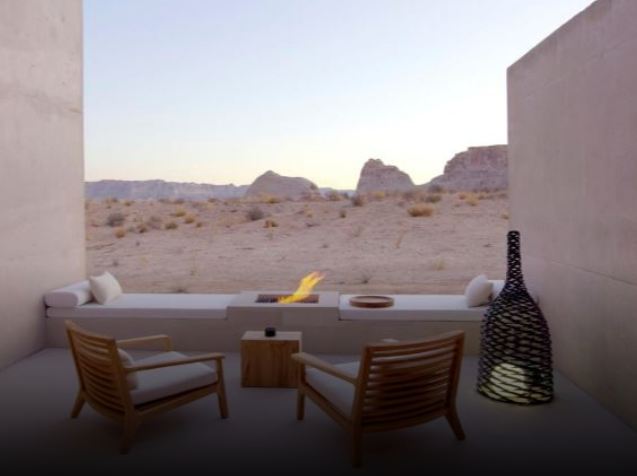 The wealthiest travellers in the US are beginning to book properties like the Amangiri, a 600-acre, $3,000 per night resort in southern Utah, which reopened May 21 with employees who have been trained to perform spa treatments while wearing masks and gloves.
The Amangiri has bookings throughout July and beyond, according to a resort spokesperson. To enhance social distancing, the resort is limiting occupancy of its already-low room count of 34 suites.
"In a smaller boutique hotel or Airbnb you can trust that it's a better-contained staff and a manager could be confident that 12 rooms could be cleaned very well, rather than 600 rooms," said Kristin Peterson Edwards, an art consultant in Connecticut.