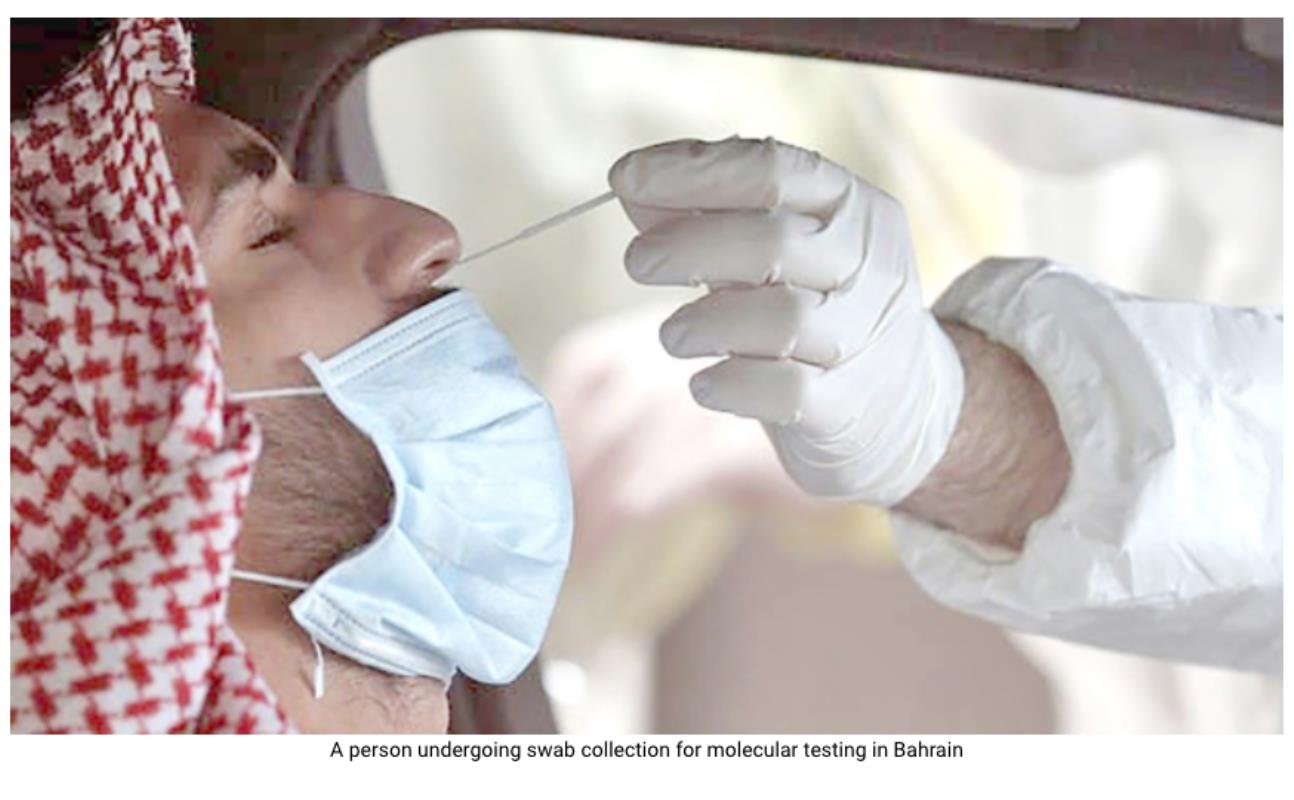 BAHRAIN is adopting the most successful of the three testing procedures for Covid-19, which has nearly 97 per cent accuracy, reports the GDN's Rajo Unnikrishnan.
The kingdom has so far conducted more than 291,000 molecular tests, known as RT PCR (reverse transcription polymerase chain reaction) testing, which uses a person's nasal swab to detect viral particles.
The other two testing procedures for Covid-19 are the antigen testing and antibody testing – both of which are not being conducted in Bahrain.
"According to studies, when a sample of 100 is tested, results of 96 to 97pc are accurate with molecular testing (RT PCR), which is used in Bahrain," Bahrain-based Thyrocare Gulf Laboratories managing director Akshay Jain told the GDN.

"Meanwhile, this is less than 85pc in case of antigen testing and this might be used in the country, perhaps only for research purposes.

"With antibody testing, there are three types – the rapid test, Clia test and Elisa test.

"Of these, the rapid test is known as the most inaccurate, while Clia test shows close to 100pc accuracy and Elisa is 100pc accurate and available.

"Bahrain has not allowed rapid tests, while the other two are yet to be approved."
The GDN reported in April that Bahrain has spent millions of dinars in testing its people for the coronavirus, free of cost, under directives from His Majesty King Hamad.
The minimum cost to conduct one test is estimated at BD149, according to Health Ministry Under-Secretary Dr Waleed Al Manea, who said at the time that the country has an open budget for free testing and treatment of citizens and residents.
"Covid-19 is a disease that involves the ribonucleic acid (RNA), a molecule essential in the body, which varies with different people," explained Mr Jain.

"The testing involves a nasal swab that provides only a very small fraction, one or two strands of the virus, which is not enough for the tests to be done.

"The RT PCR multiplies these strands (copies), hence this is called amplification process and the strands in the swab are amplified to see the viral load in the person.

"This is the only available and accurate test to see if the person has an active infection."
The molecular and antigen testing involves swab testing while the antibody testing uses blood samples.
Global reports have highlighted that many countries have banned rapid testing, despite faster results, due to its unreliability.