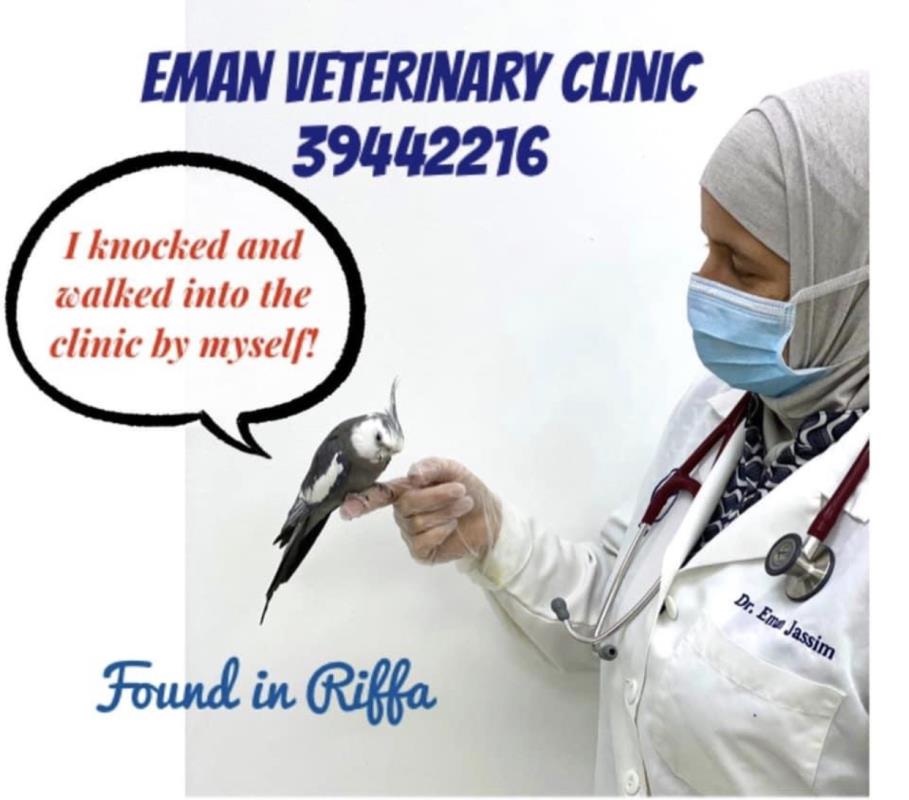 Found an unbelievable bird! The receptionist at Eman Veterinary Clinic heard a little knock at the front door and opened it. This little cockatiel came walking into the clinic without a person! There was a little blood on the wing and was treated. Please contact the clinic if you think this is your bird.
Eman Veterinary Clinic 39442216 / 17442210
Open Saturday-Thursday 10am-1pm and 4pm-10pm.