The latest prize winners of the GDNlife Short Story contests have been announced after the literary talent of all the entries was considered by a panel of judges.
Eilaf Shah took the BD25 prize in the adult section for her entry Alive which has already received more than 1,448 likes on our social media platform.
"This is so exciting!" she said. "I'm so thankful to you for creating this platform for emerging writers like myself."
Ms Shah, 22, is an undergraduate student at the University of Bahrain.
"I'm Pakistani but I was born and brought up here in Muharraq," she said. "I've been writing since my primary school days and started sharing my work online only a few years ago.

I'm currently working on publishing a novella and also write on my Instagram sometimes."
One of the judges, Rohini Sunderam, from Bahrain Writers Circle, believes the entry had 'all the elements' of a good story.
"A great opening, a slow build-up of tension and a sudden twist at the end," she said.
Ayesha Siddiqui won a pair of cinema tickets in the under 18 category for her entry Sundown which has received more than 1,150 likes on GDNlife.
"I have never entered a writing competition before so I was thrilled to be announced the winner of this month's competition," said Ayesha, 16, a pupil at St Christopher's School who moved to Bahrain from Pakistan in the summer of 2017 and currently lives in Janabiya.

"I'm passionate about reading and writing, and this was a great opportunity to put those hobbies to use. After the cancellation of my GCSEs, which were supposed to take place this summer, I seem to have found myself with all the time in the world.

That, and this newfound confidence I have gained through this experience, have encouraged me to continue writing in my free time."
Judge Julie Anne Gilbert, infant school head teacher at the British School of Bahrain, described Sundown as a 'beautifully written, thoughtful, redemptive piece'.
"The magnificent imagery and the surprise of the sharp three words makes it evocative and challenging," she added. "It's an excellent representation of these times. It was lovely actually. I look forward to hearing more of this writer's voice."
Due to pagination constraints during these challenging times, we cannot devote space to publish the winning stories in print but you can read them in full here:
Click to read https://www.gdnlife.com/Home/ArticleDetail?ArticleId=22875&category=10 Alive by Eilaf Shah
&
https://www.gdnlife.com/Home/ArticleDetail?ArticleId=35318&category=10 Sundown by Ayesha Siddiqui
Keen writers are being offered the chance to publish their work on Bahrain's new social media platform for a monthly prize. June entries are invited.
Winning stories, of no more than 800 words, will then compete for an annual GDNlife Short Story of the Year prize trophy … and even entries that do not win the judges' approval could still walk away with an accolade - The GDNlife People's Choice Award - for receiving the most views and likes.
Enter today for judging in June!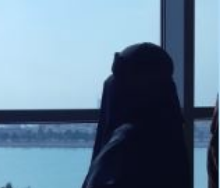 Eilaf Shah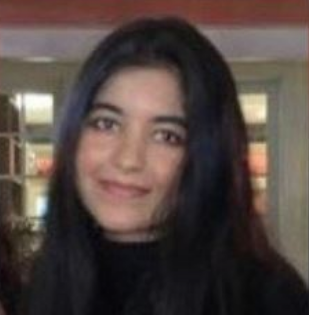 Ayesha Siddiqui