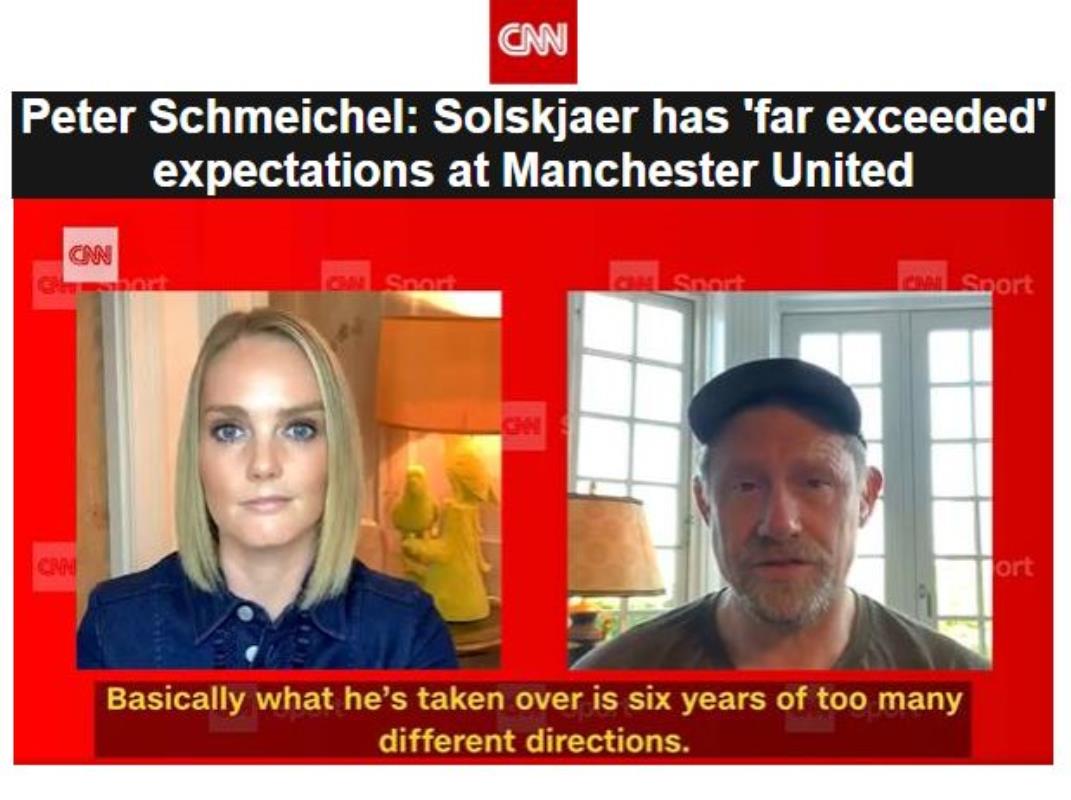 In an interview with CNN Sport's Amanda Davies, Manchester United legend Peter Schmeichel said his former teammate Ole Gunnar Solskjaer has "far exceeded" his expectations so far.
Speaking on Instagram Live, Schmeichel says he believes Solskjaer is making the most of the resources at his disposal from former regimes.
Schmeichel also credits the performances and development of Fred in reviving the club's fortunes under Solskjaer, whilst the former goalkeeper states that reaching the Champions League this season would be a "massive leap" towards winning the Premier League in the future.
Schmeichel on Ole Gunnar Solskjaer's performance as Manchester United manager:
"I think he's done a tremendous job. I think he's far exceeded my expectations on what could be done in a relatively short period of time, it has to be said. Basically, what he's taken over is six years of too many different directions. He's taken over players that were with Sir Alex [Ferguson], he's taken over players that were with [David] Moyes and Louis Van Gaal and then [Jose] Mourinho and all of them are different… He's given opportunities to players who you always thought that they were good, they could do the job. But because of the lack of patience or understanding of the players ability."
Schmeichel on the ever-improving displays of midfielder Fred:
"Fred has been, for me, absolutely instrumental in how well the club has done this season. He was always perfect for the club, but he's now been given playing time and the more time he's been given, the more confidence he's gained and for me, he's been one of the great stories this season at Manchester United. Of course, it's down to Fred but it's down to Ole for giving him that confidence. I like that. I like the way he's kind of introduced players that were already there but are now in the first team and are now playing well."
Schmeichel on Manchester United's hopes for the rest of the season:
"Getting into the Champions League, that is a massive leap towards [winning the Premier League in the future]. Not getting into the Champions League is not a disaster because it's another year of development and I don't think there's anything wrong in taking one step back to take two steps forward. But if we could manage to get into the Champions League, that would mean that the up-and-coming transfer windows will have a different feel to it because the best players in the world want to compete in the Champions League."
Schmeichel on Solskjaer instilling new values into the club:
"He's also brought all these values in. The players now know them. If you don't share our values, there's no place for you here. So, you have to live up to his values. And he's bringing in his own culture and you can see it and it's there and it's brilliant."
preprocess