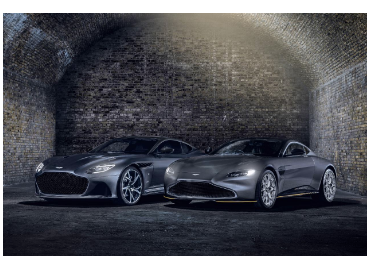 Aston Martin is celebrating the release of the 25th James Bond film with two exclusive 007 special editions inspired by the cars featured in 'No Time to Die'.
The new collaboration between Aston Martin and EON Productions witnesses new versions of the Aston Martin Vantage and DBS Superleggera.
'No Time To Die' will be released around the world in November and will feature four Aston Martin sports cars: the iconic DB5; the classic Aston Martin V8; the brand's latest super GT, DBS Superleggera and the much-awaited Aston Martin Valhalla, the company's forthcoming mid-engined hypercar.