Formula 1 today announced that the Bahrain International Circuit, 'The Home of Motorsport in the Middle East', will host two races on consecutive weekends as the penultimate race venue for the 2020 Formula 1 World Championship, as predicted by GDNonline.
The details of the two races are as follows:
Formula 1 Gulf Air Bahrain Grand Prix 2020: November 27 to 29
Formula 1 Rolex Sakhir Grand Prix 2020: December 4 to 6
This will be the first time that the kingdom will host two Formula 1 races in a season.
The updated F1 calendar has been issued following the postponement and cancellation of a number of races due to the global Covid-19 pandemic. F1 has now announced a total of 17 races for the 2020 season.
As the health and safety of all participants is of the highest importance, a decision on whether to host fans at these race weekends will be made in due course. That evaluation will be based on instructions and guidance from the Government of Bahrain.
BIC Chief Executive Sheikh Salman bin Isa Al Khalifa said: "Over the last few months, we have worked closely with Formula 1 and the FIA, as they have sought to plan the 2020 calendar.

"We thank Formula 1 for offering us the opportunity to host two races, which reflects the exciting racing which our venue consistently delivers for fans, and their faith in Bahrain's ability to host both races safely for all involved.

"Since F1 restarted its season, it has demonstrated its ability to deliver incredible racing in a safe and secure environment, with detailed measures and procedures in place to protect the health of all participants. We congratulate F1 and the FIA in particular for demonstrating clear leadership within the global sports industry.

"With health and safety of paramount importance, we are working closely with the Government of Bahrain, as well as with the F1 and the FIA, to structure the race weekend according to prevailing best practice, for the protection of all involved. Development is underway on the detailed planning of the event format. We will provide regular updates as our plans as we move forward.

"Finally, we express our deepest gratitude to His Majesty King Hamad bin Isa Al Khalifa for his unwavering leadership and care for all citizens and residents in the kingdom and to His Royal Highness Prince Khalifa bin Salman Al Khalifa, the Prime Minister, and His Royal Highness Prince Salman bin Hamad Al Khalifa, Crown Prince, Deputy Supreme Commander and First Deputy Prime Minister, for their invaluable leadership in the battle against Covid-19."
GDNonline highlighted speculation voiced by F1 insiders that the delayed season could end up with a spectacular double-header in Bahrain over consecutive weekends before concluding in neighbouring Abu Dhabi back in June.
Desperate F1 fans are anxiously hoping to watch the action live and social media has been awash with angst and anticipation.
"Where can I get tickets? ASAP!" asked one race fanatic," on Instagram. The BIC replied: "No tickets are currently offered, however fans are encouraged to register on our website (bahraingp.com) for updates relating to the races. We will work hard to provide regular updates to fans over the coming weeks."
https://www.facebook.com/OfficialBahrainInternationalCircuit/posts/3426074870775725
The World Endurance Championship today also announced a revised date for its 2020 race at the BIC. The 8 Hours of Bahrain will now take place on November 14, having been brought forward by a week to allow for the revised Formula 1 calendar.
As with other global racing series, the WEC calendar has been amended to take into account a forced break from racing due to the global pandemic, with the season having restarted earlier this month at the 6 Hours of Spa. The scheduled race at 'The Home of Motorsport in the Middle East' will be the final race of WEC's Season 8 and will commence at 2pm local time, finishing at 10pm, which will offer participants the challenge of driving in both daylight and night race conditions under lights.
Sheikh Salman thanked the WEC organisers for being 'so accommodating and flexible with us as we have sought to plan the remainder of our racing season'.
"I would also congratulate them on the successful restart of their season, in what was a superb event at Spa earlier this month. We look forward to welcoming the WEC family back to Bahrain and in the meantime will work closely with them in preparing for a safe and exciting weekend of top-level endurance racing," he added.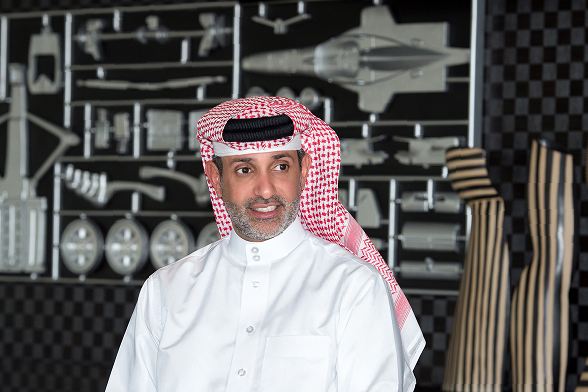 Shaikh Salman