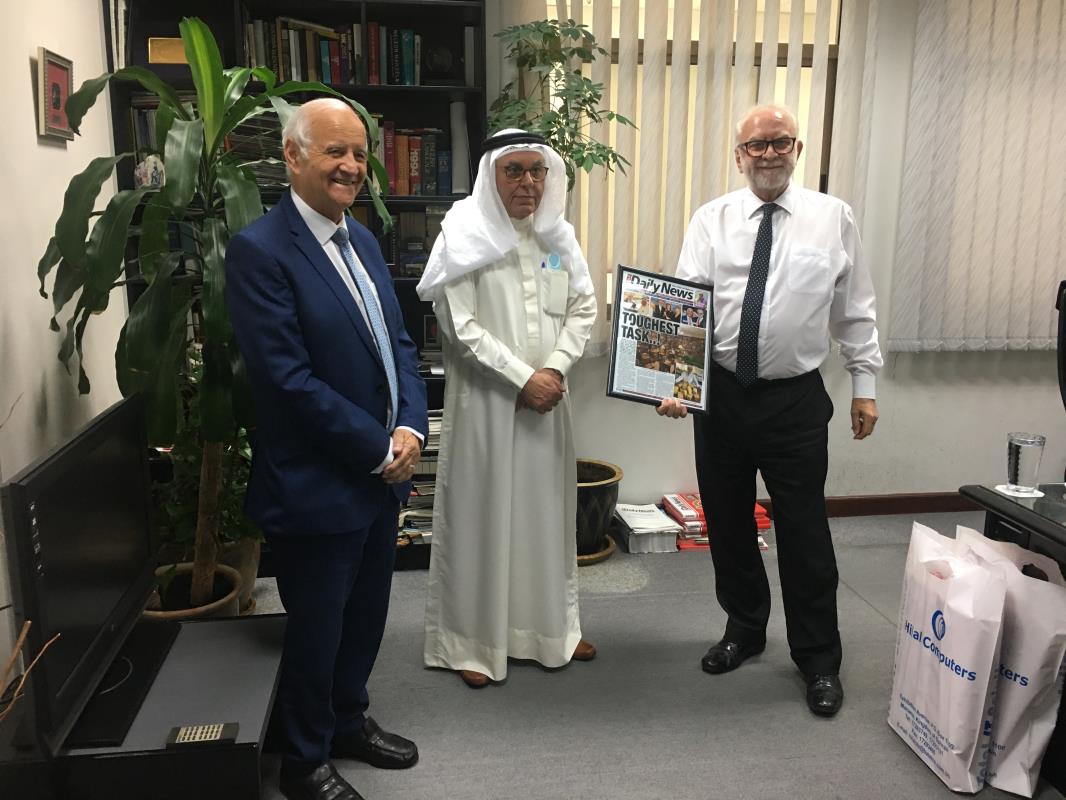 A special reception was held for departing GDN editor-in-chief George Williams at the main newsroom in East Riffa yesterday.
In attendance were chairman and responsible editor Anwar Abdulrahman and Al Hilal managing director Ronnie Middleton, Dar Akhbar Al Khaleej financial controller Peter James, journalists and ex-colleagues, including former deputy editor Noor Toorani.
Mr Abdulrahman described his admiration for Mr Williams who has completed 42 years' service at the publication, 24 years as editor-in-chief.
"Over the years we have learned from each other. I taught him about the East and he reciprocated with the ways of the West," he said.

"We were business colleagues to start with and soon became firm friends. His immense contributions to the media landscape in Bahrain will not be forgotten."
Mr Middleton presented Mr Williams with two state-of-the-art Dell laptops he can enjoy using in his retirement with his wife, Barbie, former GDN advertising director.
His newsroom colleagues presented their boss with a traditional newspaper industry gift of a framed front page in his honour and a cake to share.
The day-to-day running of the newspaper has been handed over to news editor Andrews Victor and GDNonline editor Stanley Szecowka, who have been appointed associate editors.
Mr Abdulrahman will take on the supervisory position of editor-in-chief, in addition to his duties as responsible editor.
"I know that colleagues will give them every support and encouragement," said Mr Williams.